UNDER $55 Incredible quality and a perfect example of a bold, smooth and simply excellent Cabernet.
What I love about the wine
Unity is part of the Fisher Vineyards family of wines. The same vineyard as Coach Insignia which I have previously blog and raved about. So you can expect nothing but quality in a bottle for about half the price of Coach Insignia. You will still find yourself paying about $55 bucks for the bottle but oh my goodness this is really a delicious bottle of wine.
What I really loved so much about Unity Cabernet was its long finish. Every sip took you through a journey of taste. Starting with the ripe cherry, then into a toasted oak, and finishing things up with an expresso almost chocolate like finish. It is really an excellent bottle of wine and fairly priced, especially coming from the Fisher Vineyards family.
There is something about this bottle of wine that makes you want to pair it with a juicy steak, or lamb but we could not have picked a better wine to pair with our mushroom risotto.
But how does it taste?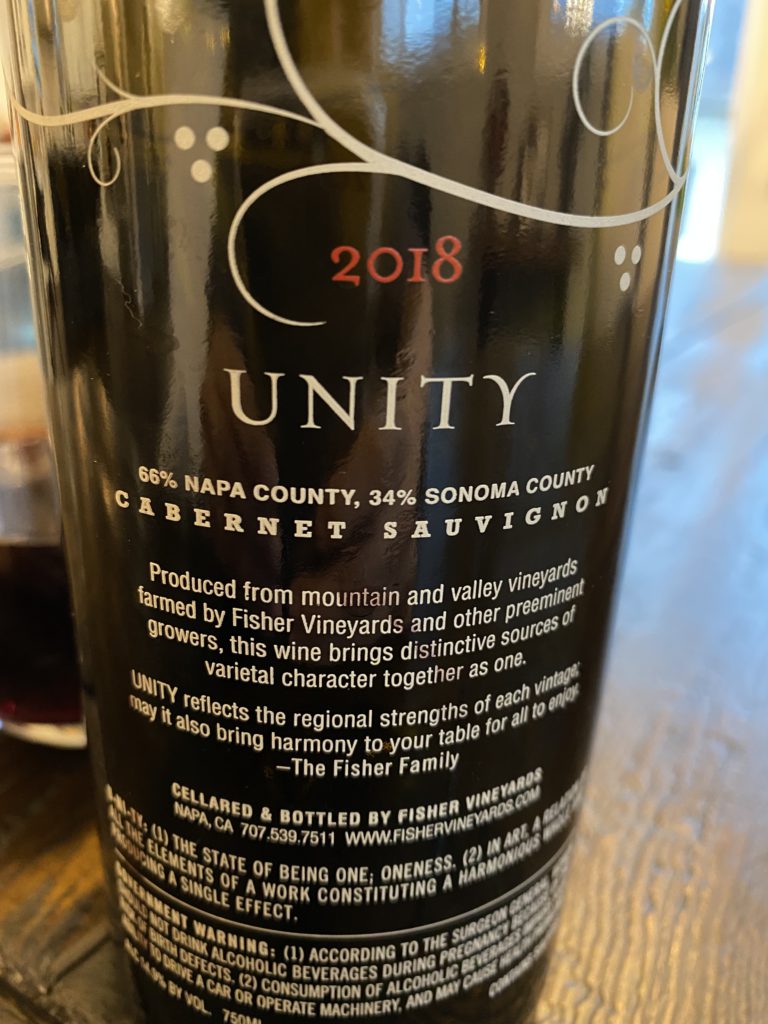 Simply fantastic! That's how it tastes. Unity Cabernet Sauvignon is a very full bodies, fruit forward wine. You can't miss the hints of ripe cherry, blackberry, and plum that will move subtly into nice notes of oak. Unity is a very smooth and easy wine to drink that will complement you cheese board or a nice heavy meal.