UNDER $125 It's fancy and spectacular! It's pricy. It is straight up country club, but you won't be disappointed. Take your time with this one because it needs a minute to open up. Once it has been decanted, brace yourself for a full bodied, yet elegant experience.
Let's Talk About Greatness
Many times I think, if a wine is pricy, it must be great. And many times that is not true. When I pick a bottle of wine that is over $50 I am expecting a truly impressionable experience. Coach Insignia gave me that experience. I want the wine to leave me thinking about it a month later. Like a really great first date that you can't stop thinking about. You can purchase this wine for an average of about $100 bucks. You can find it at smaller local stores for about $125. So maybe this is not the wine you buy for a stranger in the wine club, but instead a wine you want to selfishly explore for yourself.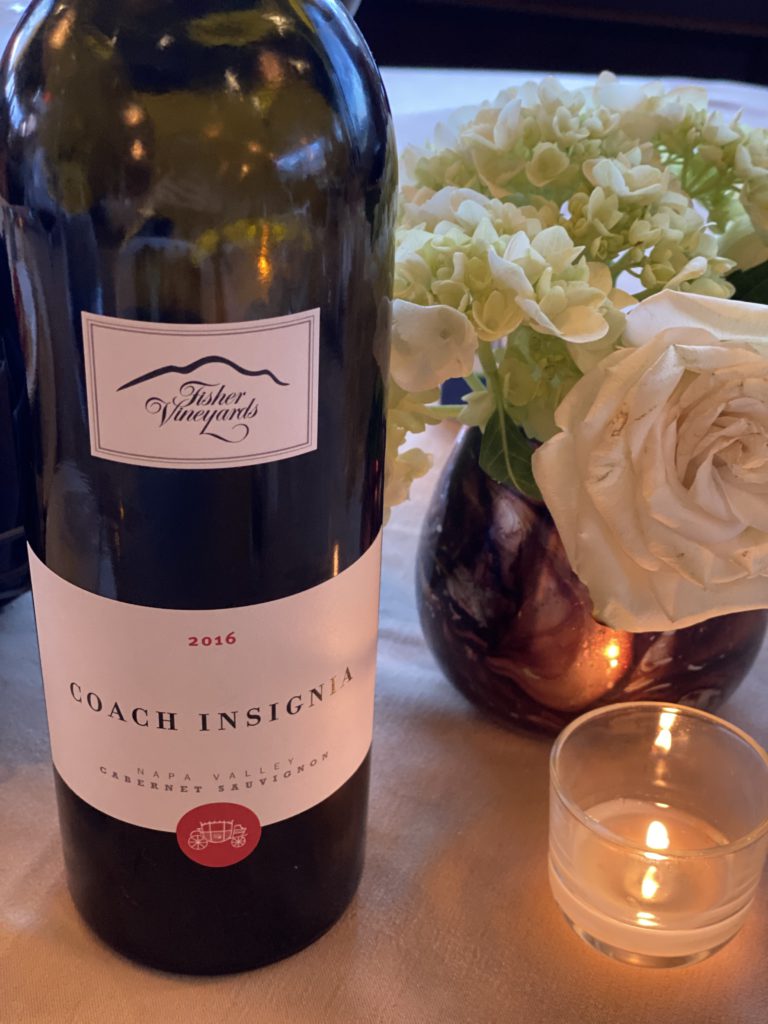 Coach has black cherry, plum and a hint of licorice that are prominent in this bold and dry Cabernet Sauvignon. The tannins hang around in the palette in the most smoothest way possible.
It complimented our hearty meal perfectly. Cabs are often recommended with a nice steak, or lamb that is almost a given and a go to recommendation for many servers. However we had it with our battered cod and a butternut squash risotto and they married perfectly.