UNDER $20 This bottle of wine is what this club is all about! Trying wines and grapes you never even knew where out there! If you like white wine give this bottle a try.
Where to buy:
Wine.com $20! Check your shipping state for availability & price changes. Shipping costs is about $15.95 for one bottle.
CWSpirits.com unfortunately doesn't have this gem. But they do have a great selection of other white wines! I would give Balletto Vineyards, Gewurztraminer a try, when available it's $27. Use code SipEatRepeat for a 5% discount off any order! CWS.com is a great option if you are looking to ship to a state like MI. Or any other hard to ship to State, their shipping cost is about $16.10 for one bottle.
What I love about the wine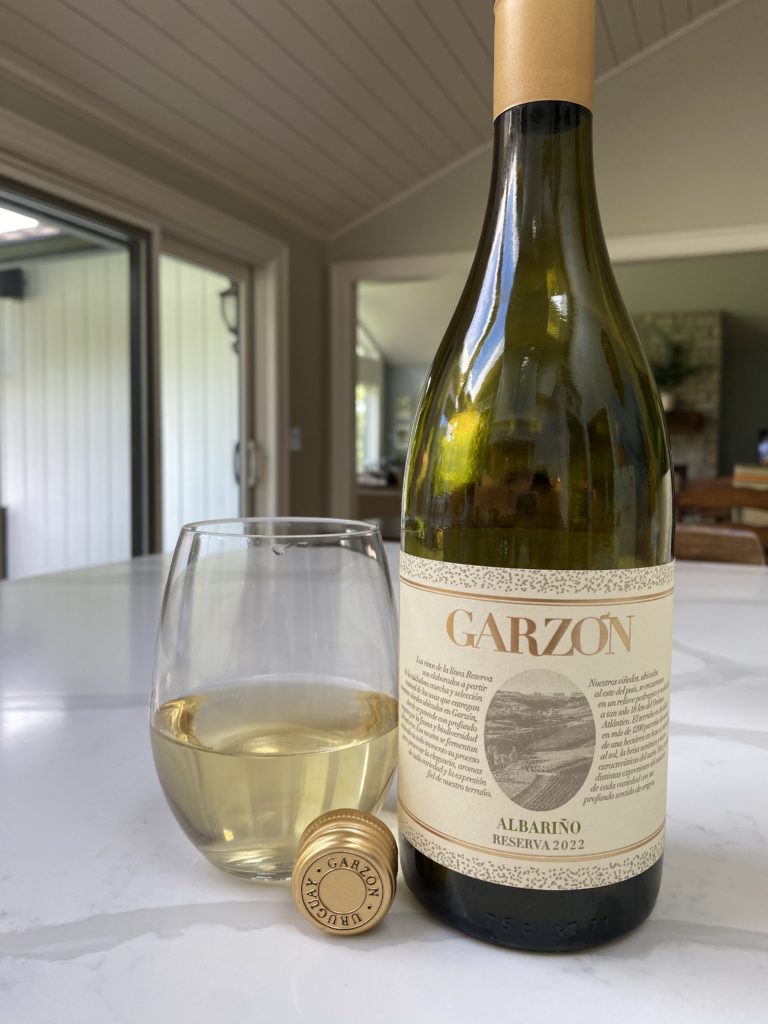 This bottle of Bodega Garzon Albarino came to me as a gift. It was gifted as a, I want to come over but don't want to come over empty handed, gift. So my friend said, "I know you like to try new things and I didn't want to spend too much money on the bottle of wine so it was in my budget. I hope we like it!" We loved it!
I am known to take a sip of something and if it tastes terrible I will throw away the entire bottle. I do not feel bad about throwing away any bottle of wine. Having never tried an Albarino before I didn't have much expectation. We loved it!
What I love so much about the wine is that I have just found a whole new type of wine I never knew existed. If you are looking to try a wine that is not the typical highly commercialized wines, like Pinot Grigio, Sauvignon Blanc, Chardonnay, or Rieslings, Bodega Garzon Albarino is a safe bottle of wine to get anyone who likes white wine.
But how does it taste?
Bodega Garzon Albarino, nailed it's back label description. The Albarino grape is a white grape that has botanical and citrus like characteristics. This particular bottle of wine reminded me a little of Gewürztraminer.
Bodega Garzon Albarino had slight hints of pear and apricot tones with a salty sweet finish to it.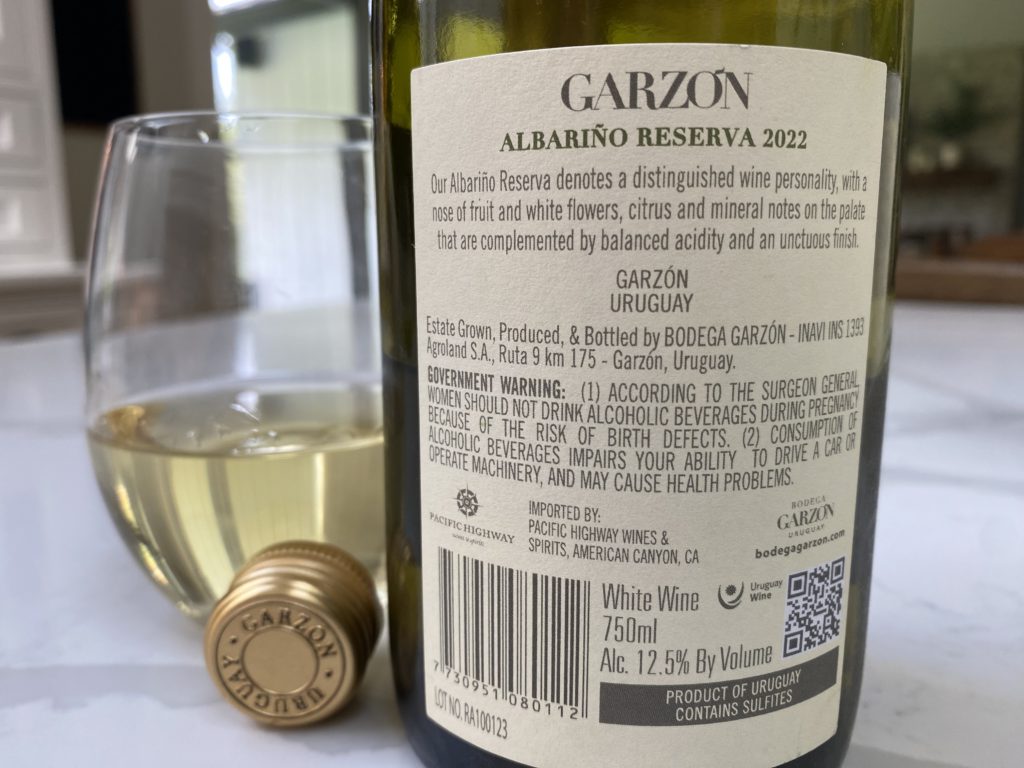 At times it also reminded me of an oaky, creamy chardonnay, but I would say that was probably better described as a full bodied white wine. It pairs well with cheese and crackers, fish or honestly anything grilled. I will certainly be trying more Albarino's in my very near future!