UNDER $25 A great alternative to a Sauvignon Blanc or Pinot Grigio drinker.
Where to buy:
Wine.com $25! Check your shipping state for availability & price changes. Shipping costs is about $16.00 for one bottle.
CWSpirits.com Unfortunately doesn't carry this one but browse around and Use code SipEatRepeat for a 5% discount off any order! CWS.com is a great option if you are looking to ship to a state like MI. Or any other hard to ship to State, their shipping cost is $17.00 for one bottle.
What I love about the wine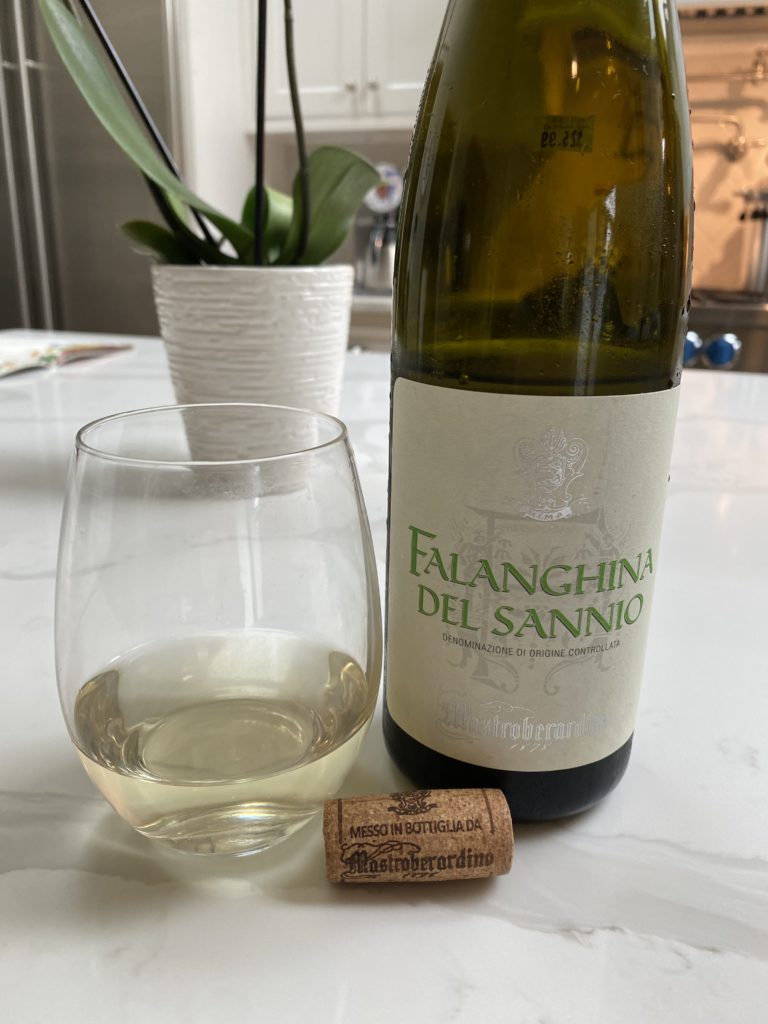 Mastroberadino Falanghina Del Sannio is a must try if you enjoy Sauvignon Blanc or Pinot Grigio. I have noticed most white wine drinkers will pretty much drink any white wine and enjoy it. However, every now and them I have had Pinot Grigio drinkers that all they like to drink is a Pinot Grigio. They have very specific things in wines they don't like and Pinot Grigio is there safe zone. They may not like wines that aren't too fruity, too oaky, too buttery, too citrusy. Some Pinot Grigio drinkers simply like the dry yet easy to drink taste you get out of a bottle of Pinot Grigio. On the flip side there are people who drink Sauv Blancs because they know they like crisp citrus easy to drink wines.
Well my friends, what I love so much about Mastroberardino Falanghina Del Sannio is that I felt like this was hybrid of both wines. This is the first time I have ever tried a Falanghina wine before and I like that Mastroberardino used 100% Falanghina grapes to give me a true taste of the grape. To be honest I am not sure if other winemakers blend other grapes into their Falanghina's but I am pretty sure I will find out as I really did enjoy the taste of this bottle of wine.
But how does it taste?
Mastroberadino Falanghina Del Sannio is slightly dry, yet you have a lot citrus going on to give it plenty of depth. I thought it was even tart at first but after a few sips I thought it was just my palate finding a little acidity to it. The green apple and lemon tones I got were really refreshing. Overall I really liked this bottle of wine. It checked all the boxes I like in an easy to drink white wine.
I will have to warn you though, this well chilled bottle of wine went down really fast.