UNDER $20 Not your typical New Zealand Sauv Blanc but worth the try!
Where to buy:
Wine.com $20! Check your shipping state for availability & price changes. Shipping costs is about $15.95 for one bottle.
CWSpirits.com unfortunately doesn't have this gem. But they do have a great selection of other Sauvignon Blancs! Use code SipEatRepeat for a 5% discount off any order! CWS.com is a great option if you are looking to ship to a state like MI. Or any other hard to ship to State, their shipping cost is about $16.10 for one bottle.
What I love about the wine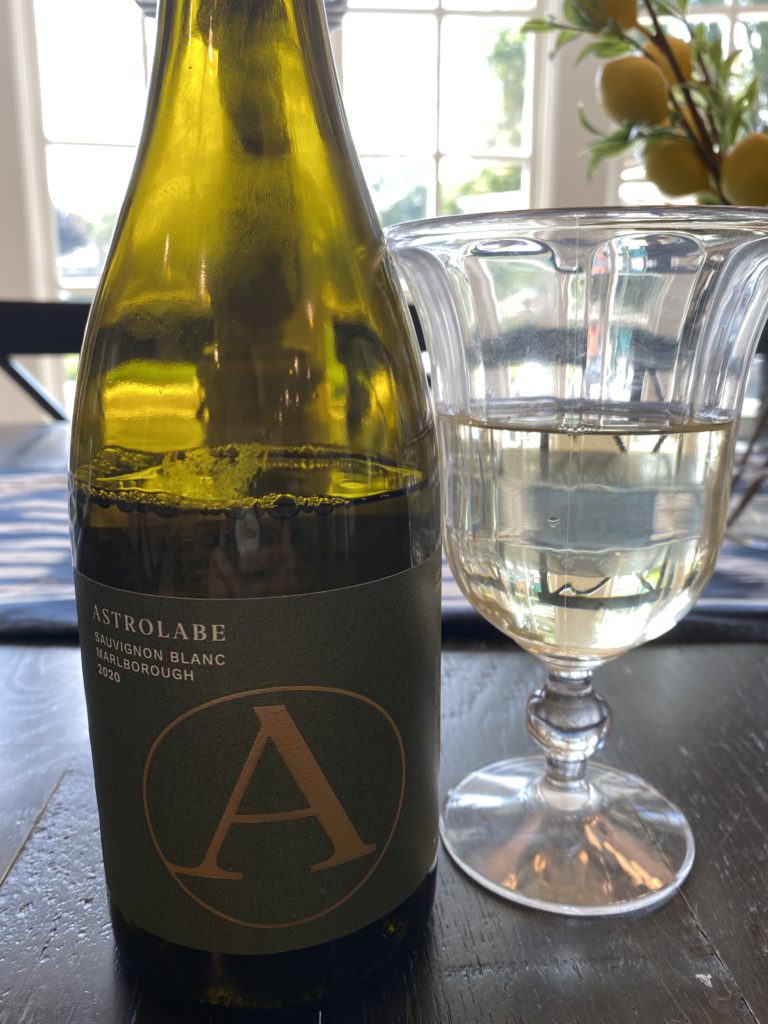 Astrolabe Sauvignon Blanc is simply a great spin on the typical New Zealand wine. I am a huge fan of New Zealand Sauvignon Blancs. Most people are because you really cannot go wrong with them. The Sauvignon Blanc grape just thrives and grows very well there. It is a safe region to pick from when you are trying a new bottle wine, it is very hard to go wrong with any bottle of Sauvignon Blanc from New Zealand.
While most New Zealand Sauvignon Blancs are know for their staple grapefruit and crisp citrus tastes, Astrolabe offers your palate a nice blend of the citrus flavor we love about a New Zealand Sauv Blanc but throws in a really nice herbal blend into the mix.
The talk of the bottle throughout my friends was very positive. The herbal hints were more of lemongrass or a green tea so it blended so well with the other tastes of green fruits and citrus. The consensus across the board was, "Wow, it's not what I was expecting reading it was from New Zealand, but in a really good way!" I personally loved the slight difference from a slam dunk region of Sauvignon Blanc.
But how does it taste?
Astrolabe Sauvignon Blanc is much more dry and slightly more acidic than any other New Zealand Sauvignon Blanc I have tried before, but it is still very bright and easy to drink. You will get all the tropical and citrus fruit flavors you want in a New Zealand Sauvignon Blanc but it also offers a really nice balance of an herbal tea.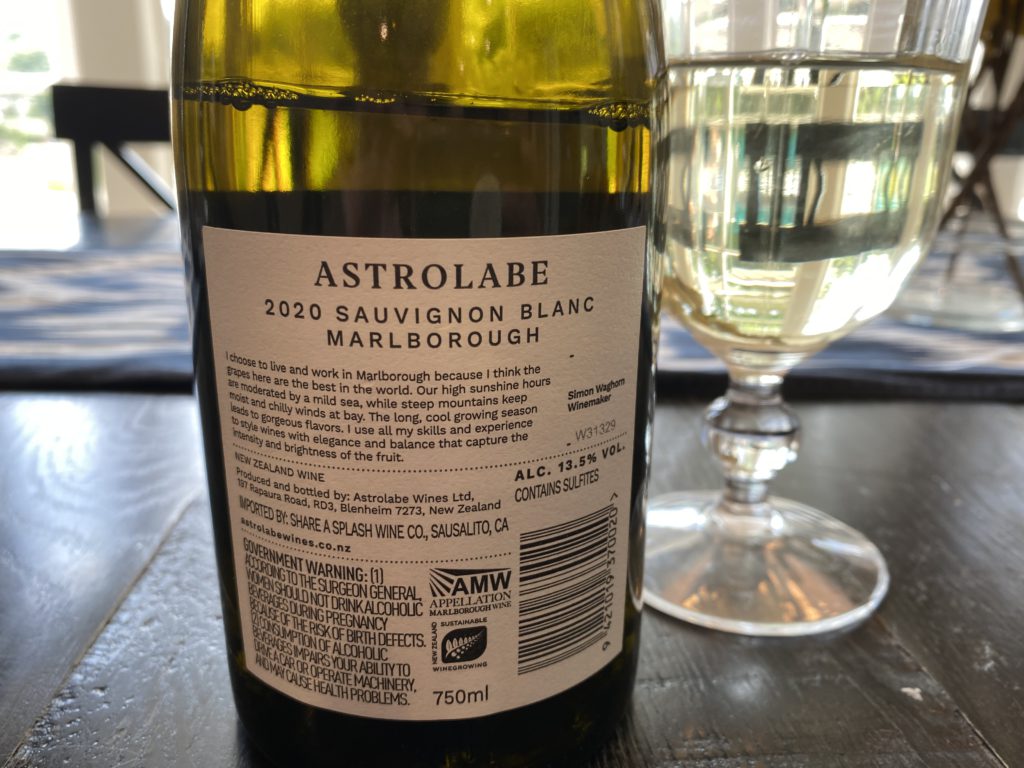 It paired well with our soft cheese boards, and salad summer salads. I would like to try it with a squash dish on a fall day. Most of the time once the weather gets chilly I lean towards red but Astrolabe was pretty medium bodied for a white wine. It is still pretty cool weather appropriate with the right dish.