UNDER $20 Bright, crisps and refreshing Sauvignon Blanc.
Where to buy:
Wine.com $20! Check your shipping state for availability & price changes. Shipping costs is about $15.95 for one bottle.
CWSpirits.com unfortunately doesn't have this gem. But they do have Honing Cabernet Sauvignon which will be blogged about as well! Use code SipEatRepeat for a 5% discount off any order! CWS.com is a great option if you are looking to ship to a state like MI. Or any other hard to ship to State, their shipping cost is about $16.10 for one bottle.
What I love about the wine
Honig Sauvignon Blanc caught my eye with it's beautiful bottle and the brands dedication to creating a beautiful wine and still keep sustainability and eco-friendly practices at the company's forefront. This is a great bottle of wine anytime you are looking for a bottle of Sauvignon Blanc to take to any gathering. It stands out in the mix of what you normally see people bring over like, a bottle of Kim Crawford or WhiteHaven.
Honig Vineyard and Winery is proof in the bottle, that you can still produce a great bottle of wine and make a profit without a hefty price tag, yet still be responsible and kind to our planet. As you can see on the back label of Honig, they are clearly very proud of their sustainability practices. Instead of giving us a glimpse of what we can expect when tasting a bottle of their wine, the brand has chosen to dedicate the entire back label to priding themselves on their efforts to protect and care for our environment. I really loved that.
The beautiful landscaped vineyards and the bee that completes the formation of the letter "H" on their logo, all instantly made me feel like just purchasing this bottle of wine was putting me in nature. I'm happy I was drawn to what Honig believes so strongly in as a brand, because this bottle of wine has become one of my favorites.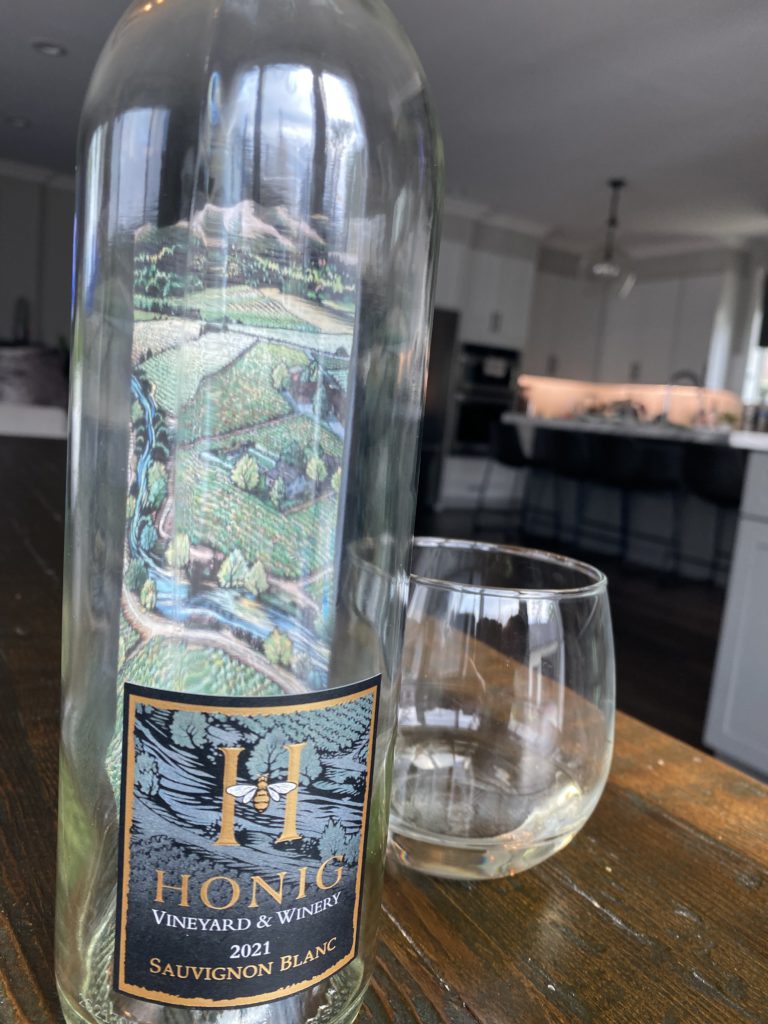 But how does it taste?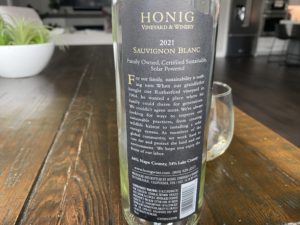 Honig Sauvignon Blanc can't keep sales going on its love and dedication to it's eco-friendly practices. So let's chat about taste. Pear and honeysuckle! And it's amazing!
Honig has given us everything you love about a really delicious Sauvignon Blanc. You will really enjoy the staple citrus fruits and notes of grapefruit and lemon, but you will also get crisp pear with just a really nice note of honeysuckle that gives it a little floral and earthy tones to it. Honig Sauvignon Blanc is a crowd pleaser for any white wine drinker.
Recent Posts