UNDER $40 Wow! This is a good one! Not too fruit forward with a really nice mild oak finish.
Where to buy:
Wine.com Under $40! Check your shipping state for availability & price changes. Shipping costs is $15.95 for one bottle.
CWSpirits.com $37! Unfortunately they are often out of stock but for a few less bucks, they do carry Tre Leoni from Whitehall Winery which comes in a really fun artistic bottle and is just as great! CWS.com is a great option if you are looking to ship to a state like MI. Or any other hard to ship to State, their shipping cost is $16.10 for one bottle. CWS.com offer a 5% discount with code SipEatRepeat.
What I love about the wine
Whitehall Lane Cabernet Sauvignon is so easy to drink. I love that you get the aromas of the dark fruit but when you taste the wine it's not really that fruity. There is a really nice dry finish to it that compliments a nice salty meaty dish, or a cheese board.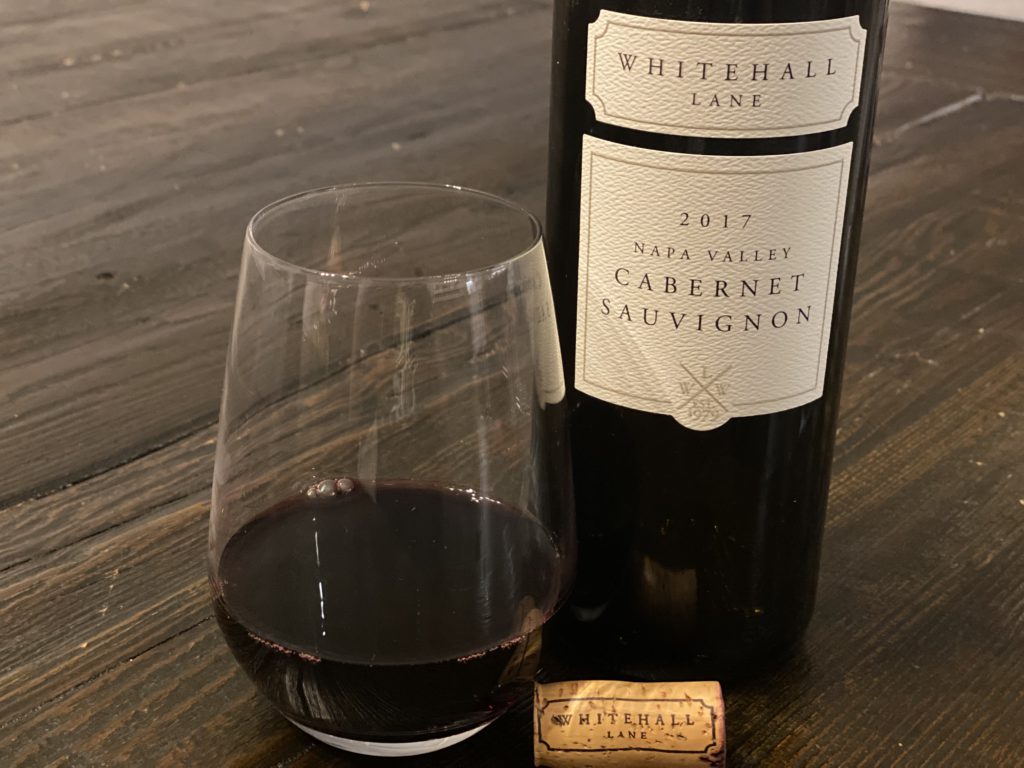 I am not a big meat eater, in fact I have really started eating meat just to see if there is any truth behind pairing foods with wine to see if that enhances the wine at all. I am not educated in this area at all. I am just doing it from an untrained pallet to see if the every day wine drinker can tell much of a difference. What I have gathered so far is that some foods tend to pull more notes out of a wine and some wines like a more dry wine go well with a salty dish. That's what I have gathered so far. I will keep trying and keep you posted on any real progress.
I had Whitehall Lane Cabernet Sauvignon with a vegan cheese board and it was excellent. There are more notes of tart fruits that makes the wine more acidic so pairing it with salty and creamy cheeses was really nice.
But how does it taste?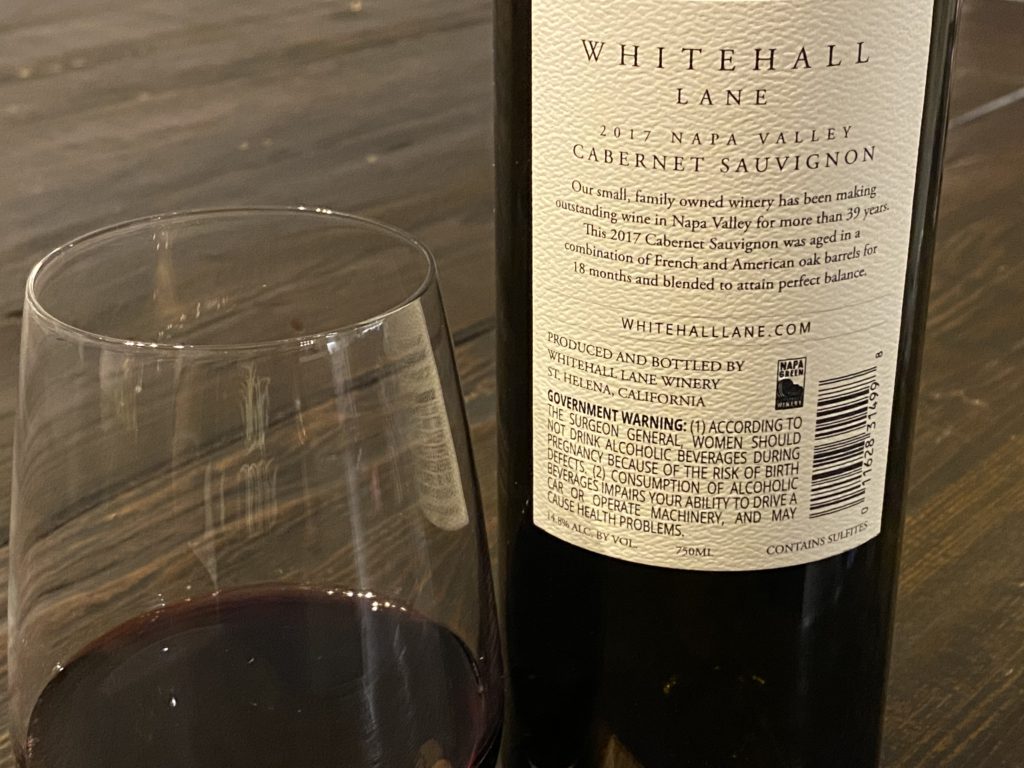 Whitehall Lane Cabernet Sauvignon is bold, medium to full bodied, dry and pretty acidic. I highly recommend having food with this bottle of wine. It's a very dark and oaky wine. I am not a fan of spicy oak so even though I would say this wine is acidic it's not spicy on the way down. Overall its a very nice wine.