UNDER $22 I'm going to make this so easy on you, just buy this bottle of wine. You're welcome.
What I love about the wine
Lola California Pinot Noir is everything you want in a great Pinot Noir, without the $40 price tag. I have enjoyed and blogged about some really great Pinot Noirs on this site and a lot of them are in the 40-60 dollar price range. They are worth the money but I have been very clear that paying that kind of money for a Pinot comes with very high expectation. Lola prides it's brand on giving wine drinkers an exceptional wine that is affordable for everyone. And they prove this to be true with this bottle of wine.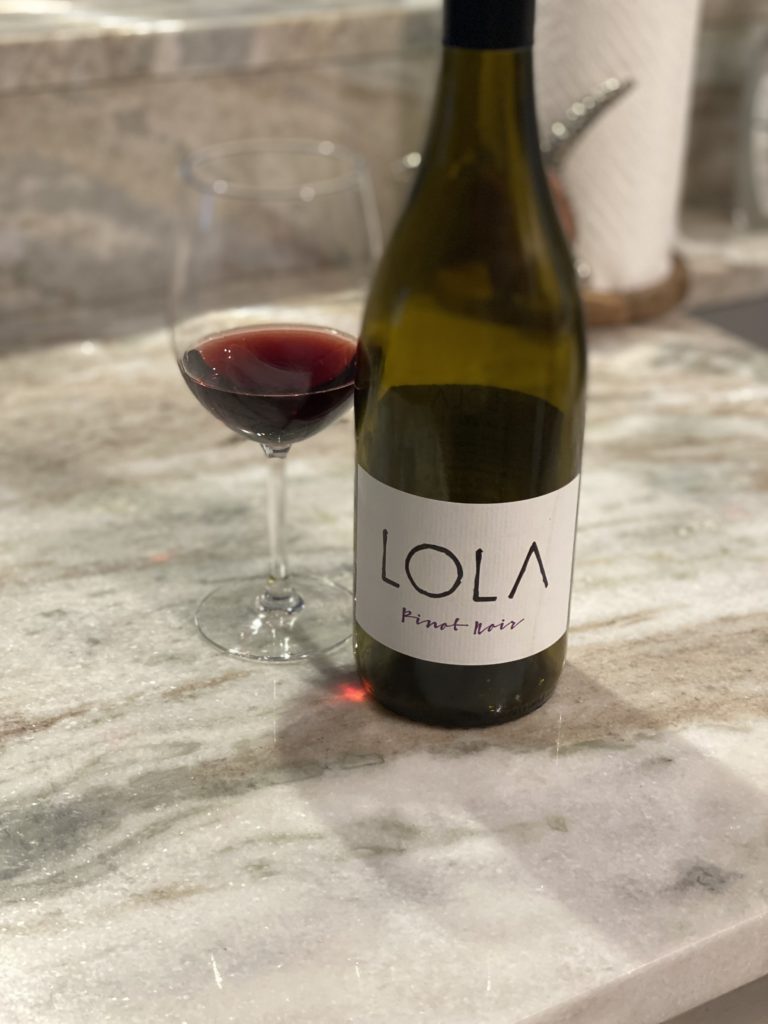 Lola is fresh and light, packed with flavor and aromas that make you want to sit outside on the coast of somewhere beautiful and enjoy the sunset. If you are not a white wine drinker but want a nice glass of wine to enjoy on a warm day Lola will fit that bill.
I bought this wine because the name reminded me of a pig I met in Costa Rica, it just made me smile. I am happy I bought it because I will happily pay 20 bucks for a bottle of Pinot Noir all day long but after sipping a bottle of Lola I was excited to blog about it. I was excited to get to my blog and tell you all about it. So if you are here to buy a bottle of wine for someone in the wine club or you are here looking to get yourself something new give this bottle of wine a try. I really enjoyed every last sip!
But how does it taste?
Lola California Pinot Noir exudes their passion for wine not just in taste of the wine, but also in their brand. There is a sense of transparency I get with this brand. I feel their desire to let you know exactly what you will experience when drinking their wine is on the back of their bottle. I sat and sipped a glass of Lola while reading the back label and checked yes on every aroma and taste they listed on their label. They nailed their closing thoughts, this wine is "bright and smooth."