UNDER $25 The amazing price point has nothing to do with how much I love this bottle of wine.
What I love about the wine
I can and will say it again, the amazing price point has nothing to do with how much I love this bottle of wine. I say that because I paid $90 for it at a nice restaurant. The good news new is you can find a bottle of Vina Robles for about $22 bucks and frequently on sale for under $20! This is one of my favorite bottles of wine. I had to buy a few bottle to have handy when I have unexpected guests and not sure what to give them.
Full transparency, sometimes I just don't like opening a more expensive bottle of wine for guest I feel don't really appreciate it.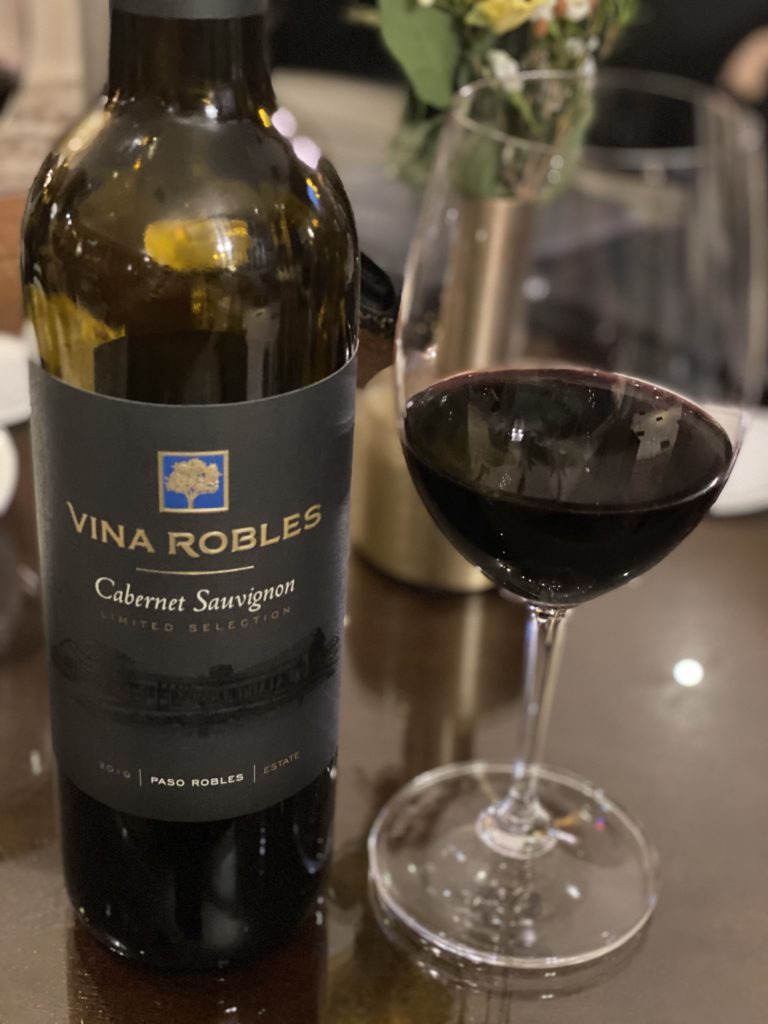 I don't feel like I am being selfish, because anyone who has stepped into my house knows if you love it I will happily open it. But we all have those friends who don't really appreciate the price tag of the wines in your collection. It's the truth. Vina Robles solves that problem in my house. This wine is so good and I love it so much I don't feel like I am being cheap because Vina robles Winery should charge much more for this bottle of wine.
But wait it gets better, Vina Robles Cabernet Sauvignon contains 14.5% Alcohol. One bottle of wine was more than enough for a group of four girls. Even though it is higher in alcohol than most wines I drink I didn't feel this bottle of wine gave me that heavy alcohol burn as I drank it. It was still fairly smooth. I did love the higher alcohol content, it did give us a really good buzz after one glass of wine that we only ordered one bottle, so I felt we really got a bang for our buck. And it's Sip Certified Sustainable, pssh now I just feel good supporting Vina Robles Winery.
But how does it taste?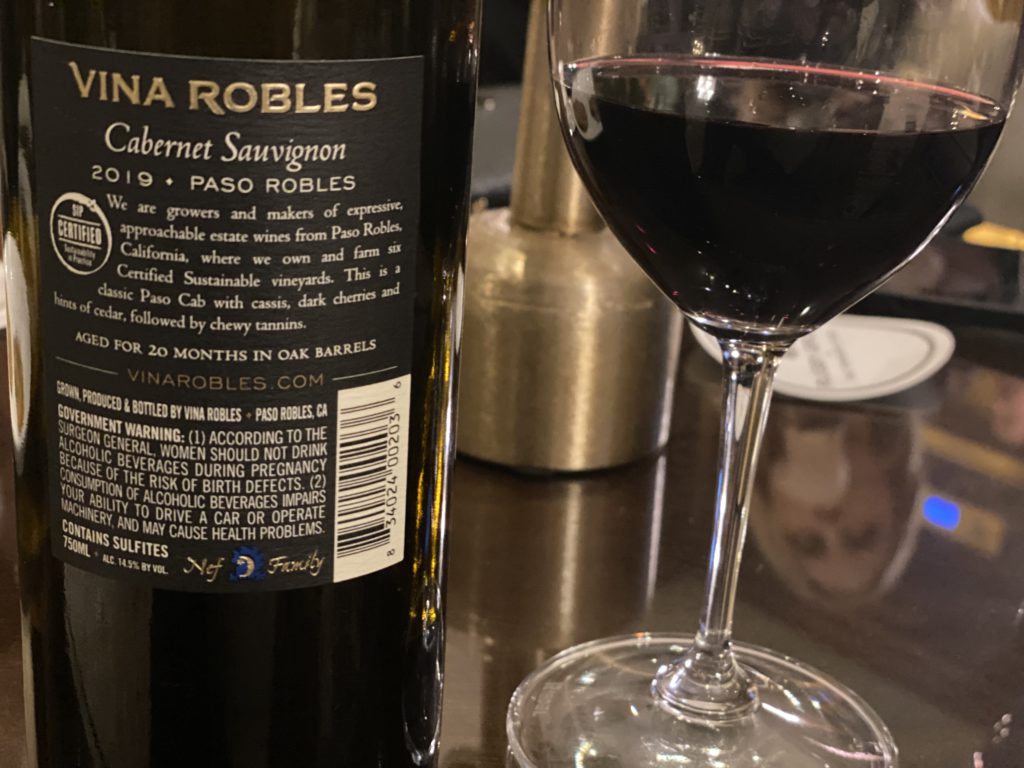 Spectacular! What you smell is what you get with Vina Robles Cabernet Sauvignon. You will smell dark fruit, and you will taste the dark fruit. However, don't think fruity and sweet, it's a bold and fairly dry wine. You will also get a little subtle creamy chocolate in there as well. That helps get the punch out of the alcohol. Your first sip will awaken the palate that is for sure, but everything just finishes nicely after that. It's a lovely surprise for what you spend at $22 bucks.