UNDER $50 Medium bodied, bold and elegant.
What I love about the wine
Freemark Abbey Napa Cabernet Sauvignon, welcome to my life as a repeat offender. I keep swearing to my husband that I am going to only buy wines under $30 for the next two months, and I will, but this one was on sale for under $50 on wine.com and I just had to try it. I love a good deal and I'm a sucker for sales so I bought it. And, my husband forgave me. He loved this wine just as much as I did.
I guess I need to start this post by asking myself would I pay the normal $65 bucks for Freemark Abbey Napa Cab if it was not on sale? I would, but I have purchased this wine several times on wine.com and it's always been on sale so I haven't had to. It is certainly worth the money and Freemark Abbey is up there with Stags' Leap, so I would certainly pay more for the bottle. I just haven't had to.
I love the elegance and grace of this wine. It's soft upon entry and ends with a beautiful long finish.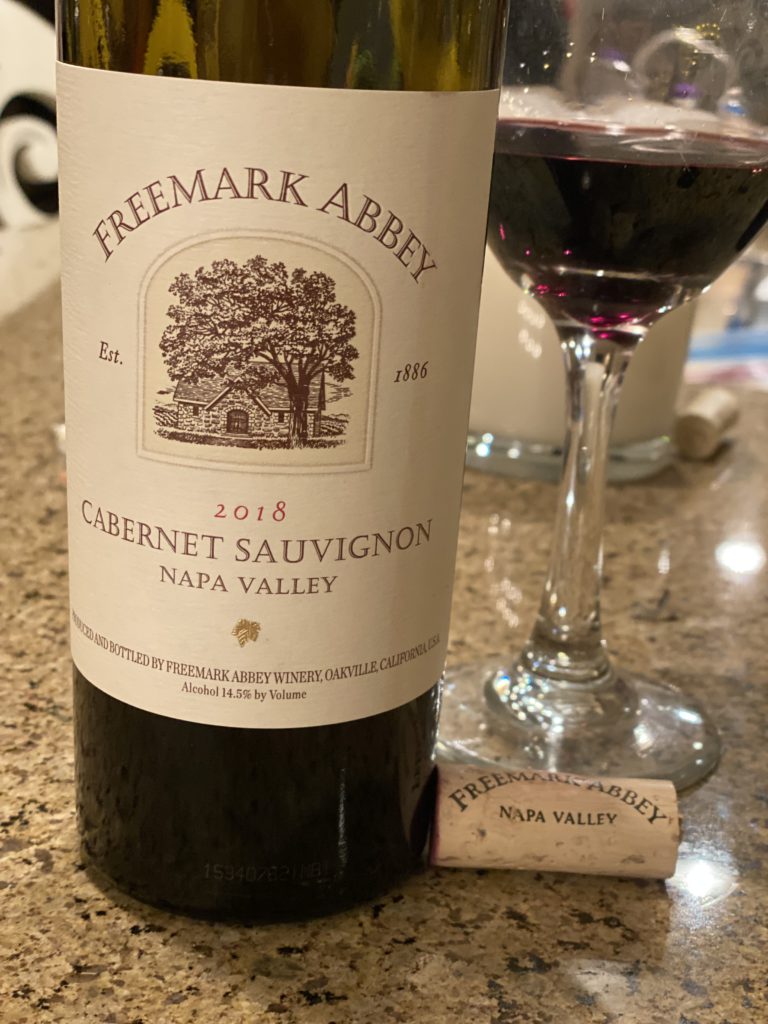 But how does it taste?
Freemark Abbey Napa Valley Cabernet Sauvignon does a great job with their back label description. It is very easy and soft at first sip, and there are enjoyable layers of dark fruits that make this wine so delicious. You will experience layers of blackberries, blueberries, black currant, dark cherry with hints of cocoa, and subtle oak. The lovely layers of this wine are so well refined and so well put together. Everything in this bottle simply belong together.