UNDER $20 Excellent price point for this very flavorful bottle of wine.
What I love about the wine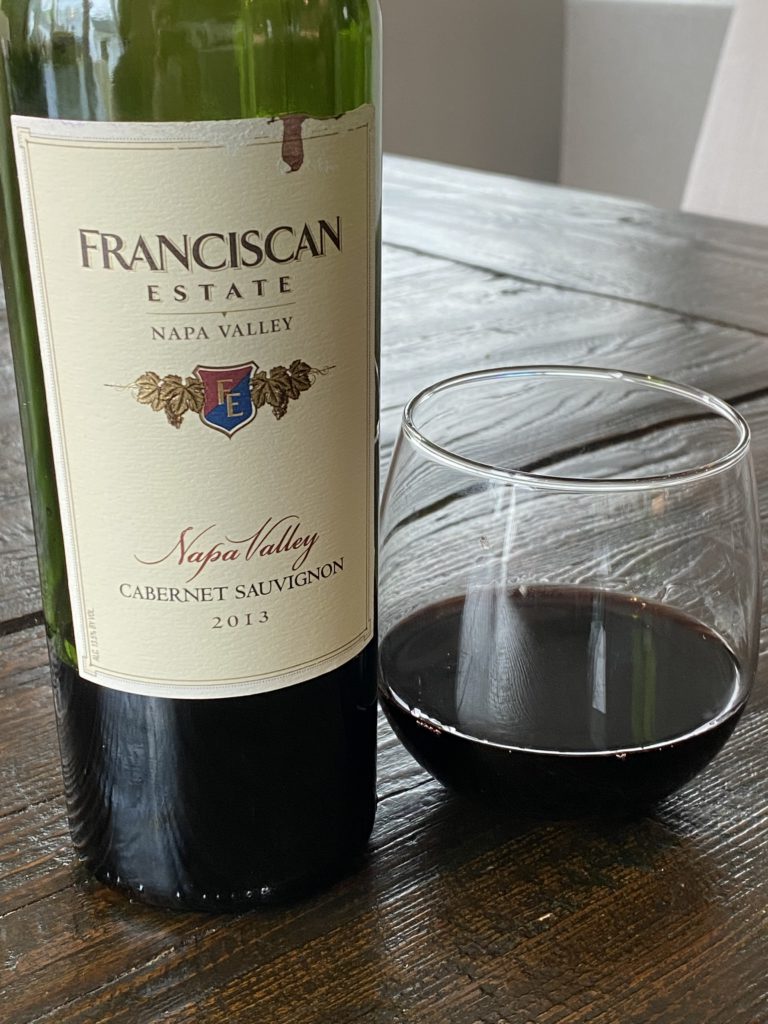 Franciscan Estate Napa Valley Cabernet Sauvignon 2013 is out of stock a lot online. So if you want a wine to try for yourself and see it at the store I would give it try. It's a very flavorful wine. Not your average dark fruits, its got more currant and hints of licorice. Not something like drinking Sambuca. It's a very slight nice hint of licorice.
Since the 2013 is hard to find I will also blog about the Franciscan Estate 2019 Cabernet Sauvignon from Monterey County, I have had it many times and its a fair representation of Franciscan Estate. It's a really nice affordable wine. The 2013 bottle from Monterey County I would say is more oaky than licorice. They have pretty much the same bottle label design. The 2013 from Napa Valley is beige and the 2019 from Monterey is white. Both around the same price point of under 24 bucks.
I really love how Franciscan Estate has done a great job at keeping wines within the same price point and keep the aromas and flavors strong in the wines across the board.
Franciscan Estate nailed bringing pleasant aromas and flavors to their bottles of wine. Their 2013 Napa Valley Cab will give you hints of currant, dark cherry and an oaky cedar with a hint of licorice. The 2019 Cab from Monterey County still brings you those dark layers of fruit I got a lot more cherry, plum and a nice toasted oak finish.