UNDER $45 This is not a weak Pinot Noir. There is so much more body and structure to The Calling than your average Pinot Noir.
What I love about the wine
The Calling Pinot Noir is one of the few Pinots that is more expensive than the Cabernet Sauvignon's in the winery's portfolio. That is what really intrigued me to even pick up this bottle of wine. I am really happy I did because I loved the story from the back of the bottle. I was sold on the back label the moment I read it.
For people not familiar with Sports Broadcasting, Jim Nantz is an incredibly successful sports broadcaster. When I saw his name on the back of the bottle I kept reading. The fact that the label went on to state Jim and his wine partner found success in their careers by following their calling, and to have named their wine The Calling, I felt there had to be so much depth to the thought and passion behind why they would choose to partner up and venture into the wine business.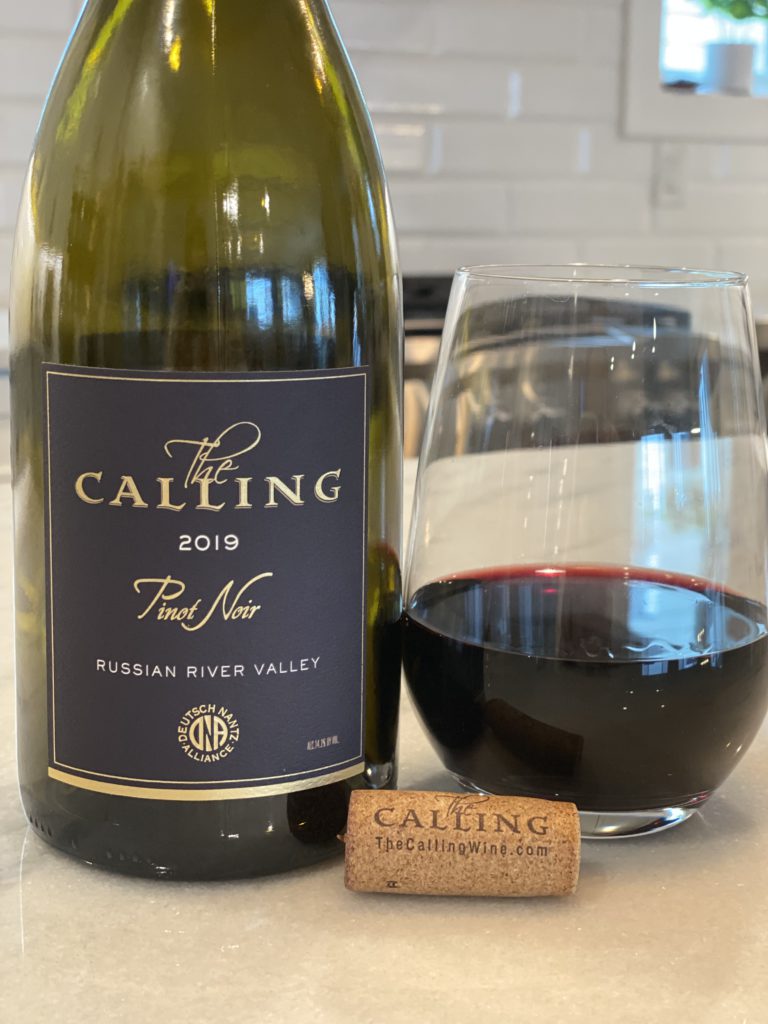 Next, I looked up "Peter Deutsch wine" and learned Peter is the CEO of his family's wine company. That took any doubt out of my mind that these two guys knew what they were doing.
Jim Nantz has covered some of the greatest sporting events including The Masters, he has won multiple Sports Emmy's, and multiple Sports Broadcaster of The Year awards, if anyone has tasted a lot of wine and probably a lot of really great wine, it is Jim Nantz. Now this is not a Valentine for Jim Nantz but Jim being behind this bottle of wine is what I love so much about it. The Sports Broadcasting industry is just as tough and competitive as the wine industry. I felt Jim brought his passion and work ethic that has won him so many awards in the world of sports broadcasting into his passion for wine.
But How Does It Taste?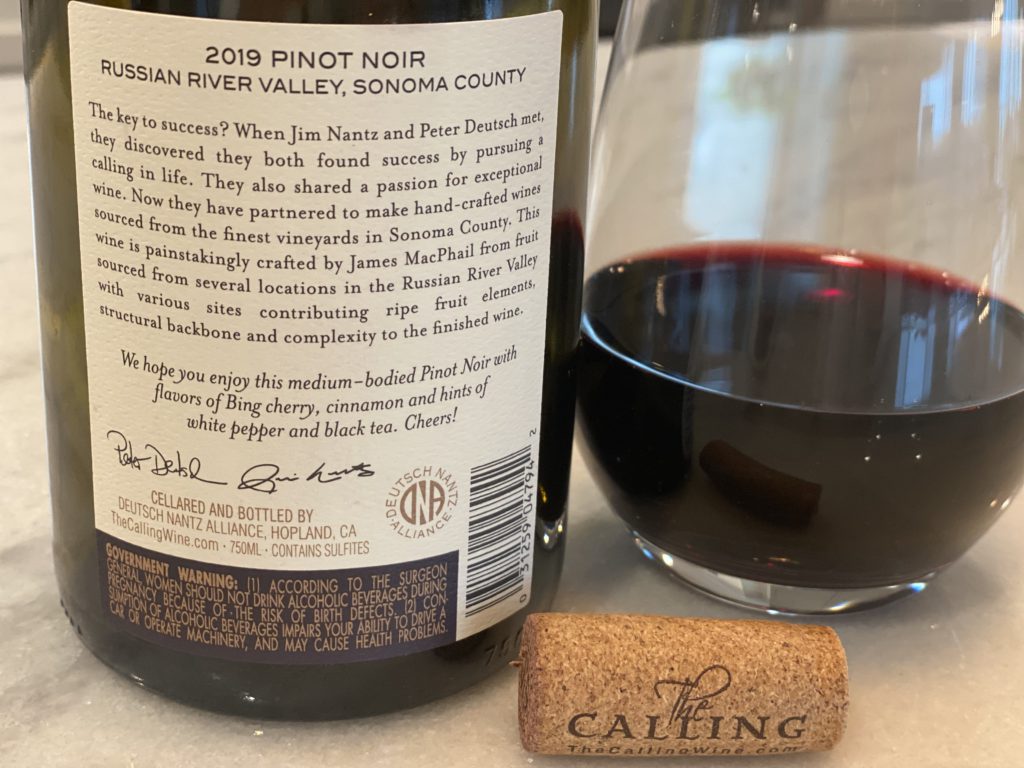 The Calling Pinot Noir takes me to thoughts of California every time I sip it. The back of the bottle states "flavors of Bing cherry." Yes you will certainly taste cherry as this is a very fruit forward wine but I also got strawberry in the mix. The Cinnamon, white pepper and black tea parts, well, my average Joe, uneducated palate would not have been able to identify white pepper and black tea, but I can vouch that The Calling Pinot Noir will give you a little spice. I would agree this bottle of wine is medium-bodied, but it is still a Pinot Noir so don't expect too much body from it.