UNDER $70 If you have seen Duckhorn Cabernet Sauvignon but haven't tried it, I would say it's a good one.
Where to buy:
Wine.com Under $70! Check your shipping state for availability & price changes. Shipping costs is $15.95 for one bottle.
CWSpirits.com $70! Use code SipEatRepeat for your 5% discount! CWS.com is a great option if you are looking to ship to a state like MI. Or any other hard to ship to State, their shipping cost is $16.10 for one bottle.
What I love about the wine
Duckhorn Cabernet Sauvignon isn't exactly sticking to the idea behind the wine club philosophy of trying something new, and discovering a wine that you may never have tried if you were buying wine for yourself. Duckhorn is a very well marketed and a very mainstream wine I get that. So I am blogging about it because for a very long time I would not even think about purchasing this wine because of it's price point. Duckhorn is not a cheap brand. Even their white wines are pricy. Duckhorn Chardonnay is about $33 bucks and their Duckhorn Sauvignon Blanc is $27 bucks. I was always afraid this wine was more about marketing and branding than what was really in the bottle. I had that judgement without trying it. Shame on me, because this is an elegant bottle of wine. That is what I love so much about it, it's elegance.
Duckhorn Cabernet Sauvignon has a lot to love about it. It is surprisingly pretty high in it's alcohol content and it is not masked with sweetness of fruits, it is actually a pretty dry wine, but doesn't burn on the way down.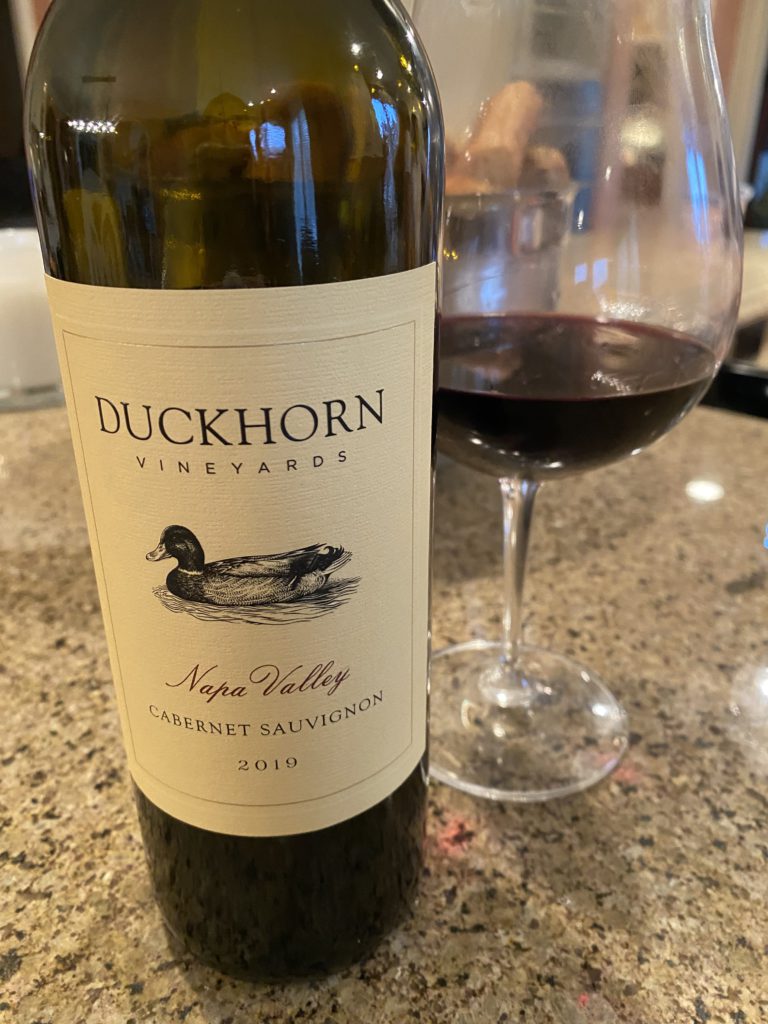 This particular bottle of wine should be treated with class, so do yourself a favor and pour it into a decanter and let it open up. The aromas of Duckhorn start to open up, and it sounds cliché but it will enhance your sipping experience. I love how the layers of the wine will linger on the palate long after the wine is gone. You will want to drink the wine slowly to really enjoy every sip. I tried this with a currant, braised pork shoulder, Ragu Pappardelle. The black fruits in the wine really complimented the currants in the dish. This was an overall exceptional dinning experience.
But how does it taste?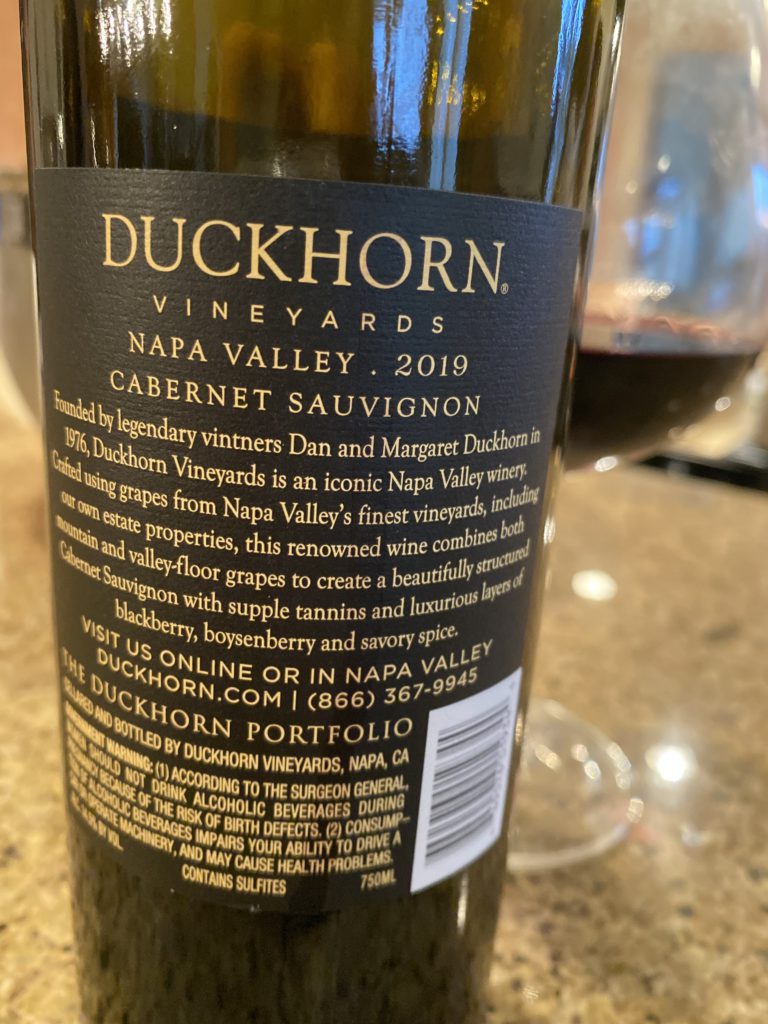 Duckhorn Cabernet Sauvignon will make you sit up straight and mind your manors. It's grace in a bottle. Every layer of flavor flows nicely into one another. The berries balance out the oak, but still leave just enough oak to really enjoy it. And I am not a fan of too much oak, but in a really nice cabernet sauvignon I can appreciate a little oak. I also enjoyed the aromas of maple which gave warmth to the spice I tasted.