UNDER $62 Something different than The Prisoner Wine Company's Red Blend and it's just as great!
Where to buy:
Wine.com $62! Check your shipping state for availability & price changes. Shipping costs is about $15.95 for one bottle.
The Prisoner Wine Company $60! ThePrisonerWineCompany.com is a great option if you are looking to ship to a state like MI, or any other hard to ship to State, their shipping cost is about $25.00 for one bottle.
What I love about the wine
The Prisoner Wine Company Cabernet Sauvignon is another slam dunk in their line up. In an earlier post I praised the popular The Prisoner Red Blend. It was really great and it made me want to explore more wines in their line up. I am yet again impressed.
So let me talk about what I love so much about this bottle of wine. It gives you the opportunity to be a little different in a wine conversation. The Prisoner Red Blend is a staple to many red wine drinkers by now. It was actually getting to the point where when a group of friends was asking, "Have you tried Prisoner yet?" It was almost a conversation that was day old news. It was great news, because the wine was great, but I wanted a different recommendation.
It was nice to hear someone follow up the over asked question with, "Yes, it was amazing! Have you tried their Cab?" I went straight to my phone and wine.com and ordered the bottle.
I had actually wanted to try all their other wines for a while but just never got around to it. The Prisoner Wine Company Cabernet Sauvignon was delicious. I also recommend their slightly less expensive Cabernet Sauvignon Unshackled. It's only $27 bucks and an excellent wine. A little more juicy than this one. Trust me a blog on it will be coming pretty soon.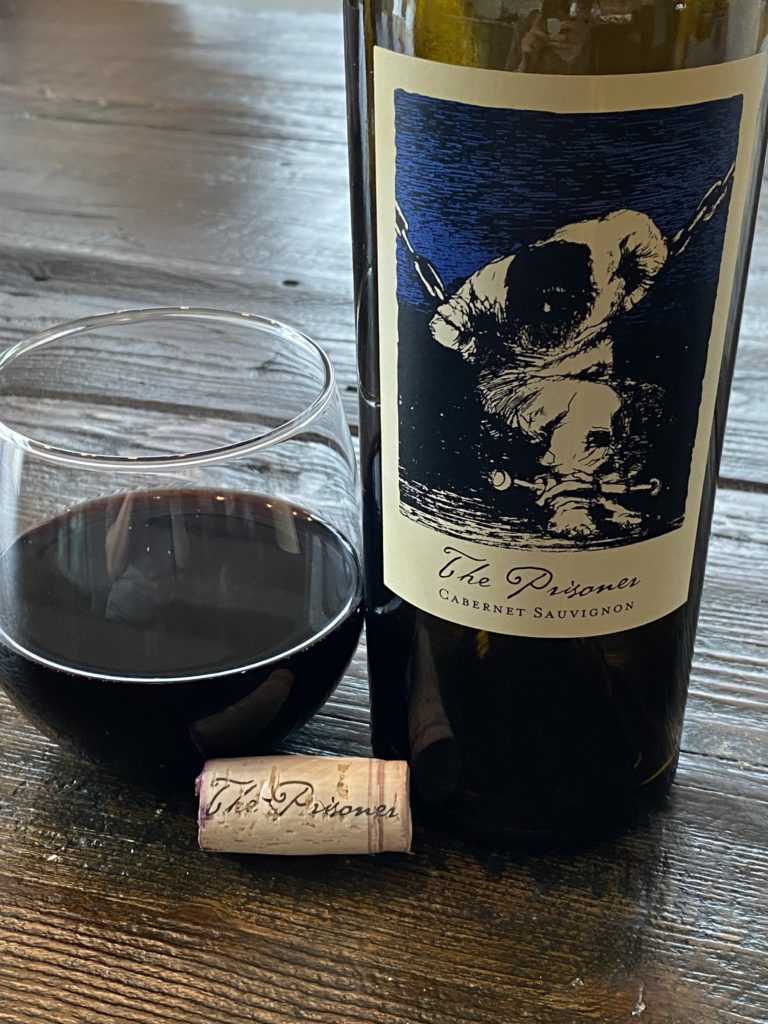 But how does it taste?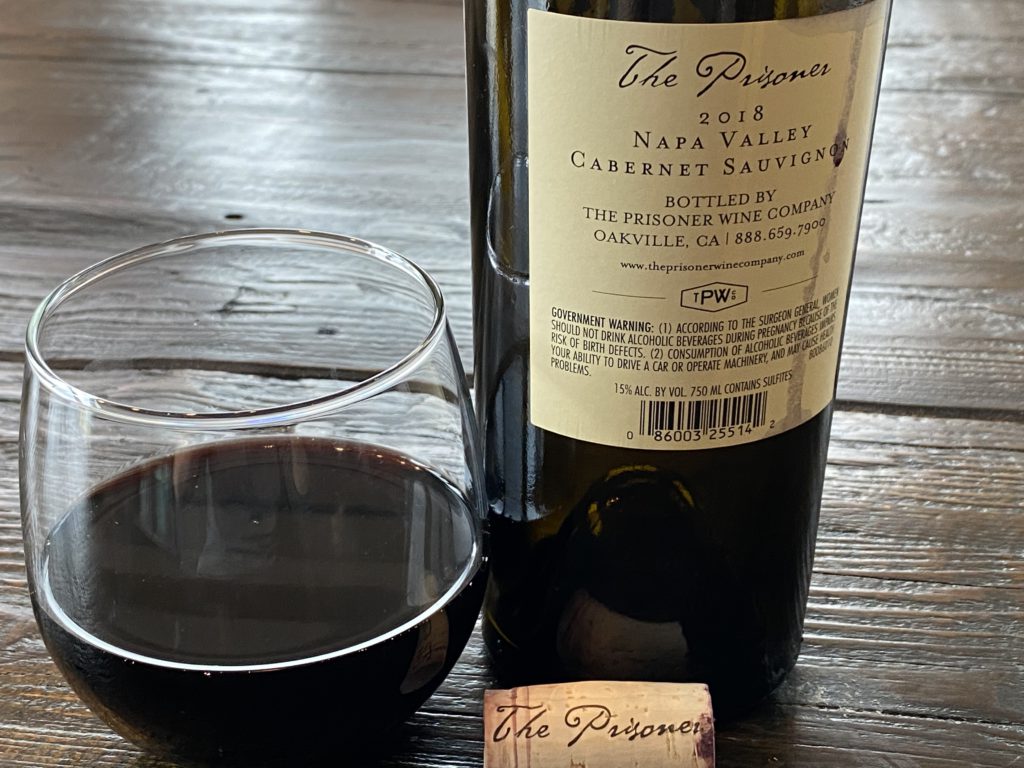 The Prisoner Cabernet Sauvignon is a lot different than their Red blend. Starting with zero thoughts of sweet fruits when I first took a sip. The Prisoner Cab is a little more dry than their Red Blend, but they still maintain dark fruits, which I love. It is a full body Cab, with heavy alcohol content and will give you a long lingering finish on the palate.
While it is pretty full bodied I didn't find it as heavy as most other Cabernets. Do yourself a favor and give it a quick 30 minutes to decanter. You will taste a difference.