UNDER $40 I think this is a clean simple example of a Russian River Valley Pinot Noir.
What I love about the wine
J Vineyards Pinot Noir has been overlooked in my household multiple times simply because the label didn't jump out at me. My husband brought this home when the guy at the liquor store recommended it to him. The conversation alledgedly went down like this.
"Hi Sir, you have been in my store for 20 mintues looking in the same section, can I help you find something?"
"Yeah, my wife said she wants a nice Pinot but not to come home with something she has tried before."
"Well, Sir, what do you like to drink?"
"I like Cabs, something with more chew to it."
"Ok try this one from J Vineyards."
"Is it more full bodied than most Pinots?"
"Nope. It is just a clean enjoyable Pinot Noir that she will love. You look like a nice guy. Make sure she likes the wine, and you will be happy too."
So my smart husband brought home this nice bottle of J Vineyard Pinot Noir and I really enjoyed it. Happy wife happy life!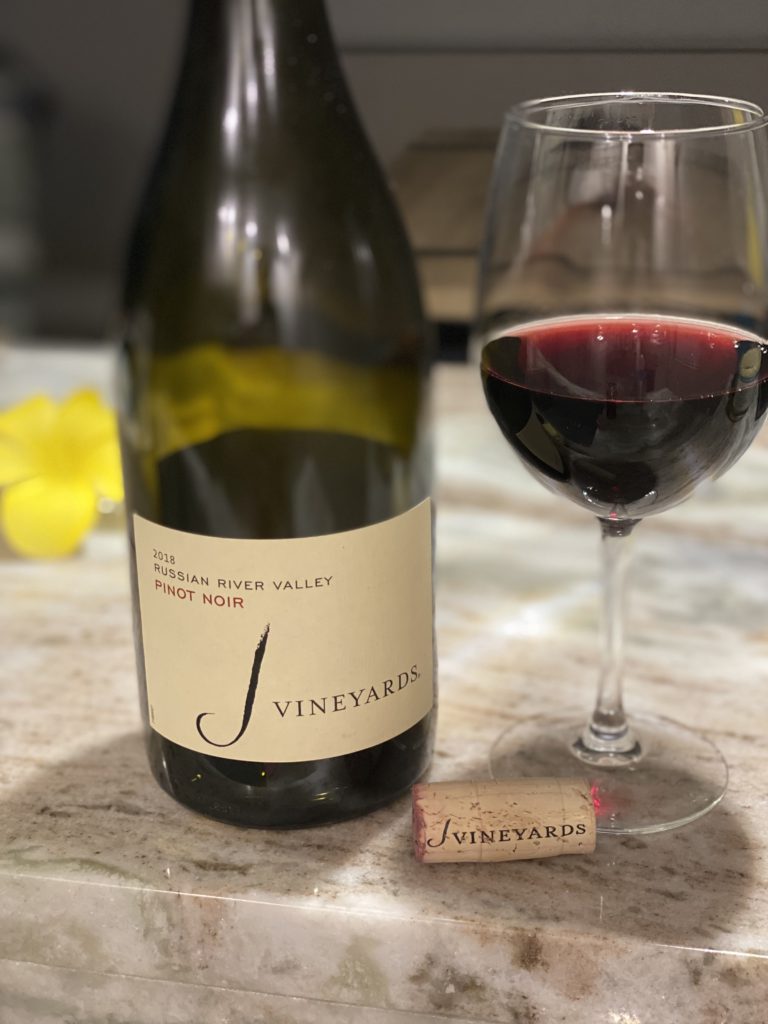 But how does it taste?
J Vineyards Russian River Valley Pinot Noir caught my attention when they used the word pomegranate in their back label description of the wine. I didn't get that but in fairness for an untrained palate like mine pomegranate would be a very hard fruit for me to pull out. I was able to pull out cherry and blackberries with an ever so slight hint of citrus in this medium bodied very fruit forward Pinot Noir.