UNDER $70 I only blog about wines I like so I might say most of the bottle on my blog are great but this bottle might be one of my all time favorite Cabs.
What I love about the wine
Frank Family Vineyards caught my eye because something about the bottle reminded me of Far Niente . Far Niente has vines around the house and Frank Family Vineyards has trees, they are both pretty pricey but Frank Family is slightly less expensive. So I took a go at the bottle and purchased it for a nice dinner with my in laws. They tend to like really nice heavy, full-bodied cabs that at a $70 dollar price range you typically get.
I loved it! For as much Cabernet Sauvignon as I drink because my husband thinks everything else is too light, I tend to like the Cabs that don't pucker my face when I take that first sip. Frank Family Vineyards Cabernet Sauvignon is medium to full-bodied and will not give you that pucker face. Nor will it make you want to hold the wine in your mouth for a few seconds afraid to swallow fearing a sharp bitter alcoholic burn. It's the complete opposite. Take the first sip then on the next sip you may want to hold it along your palate for a second just to really enjoy it's taste a little longer.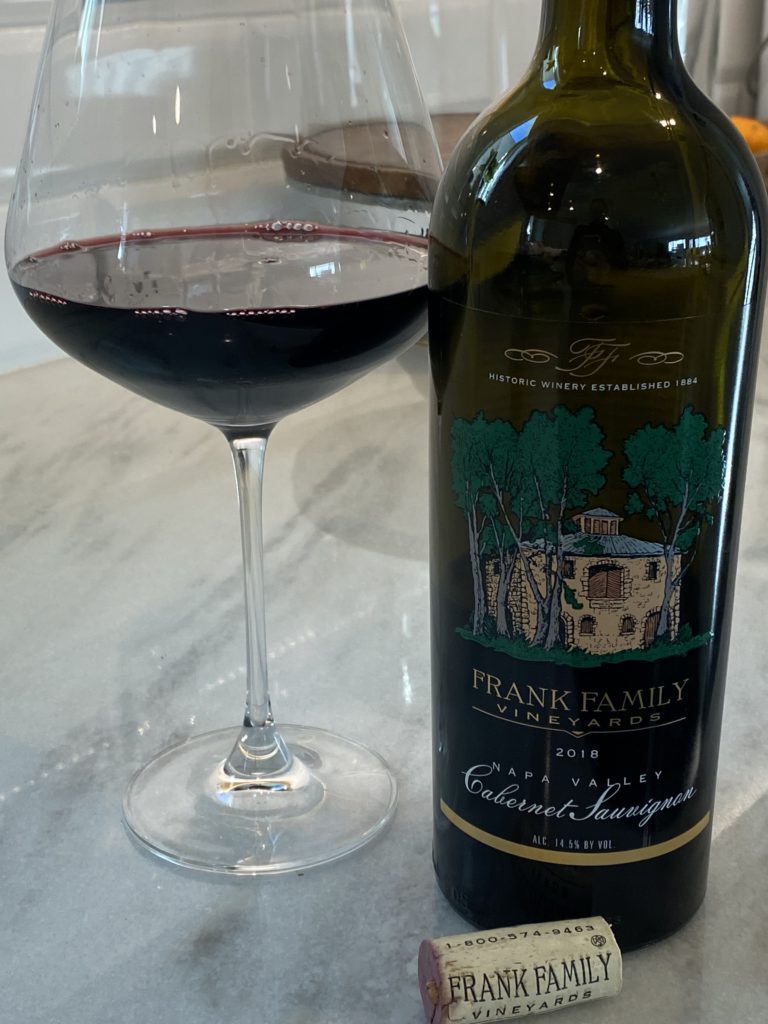 But how does it taste?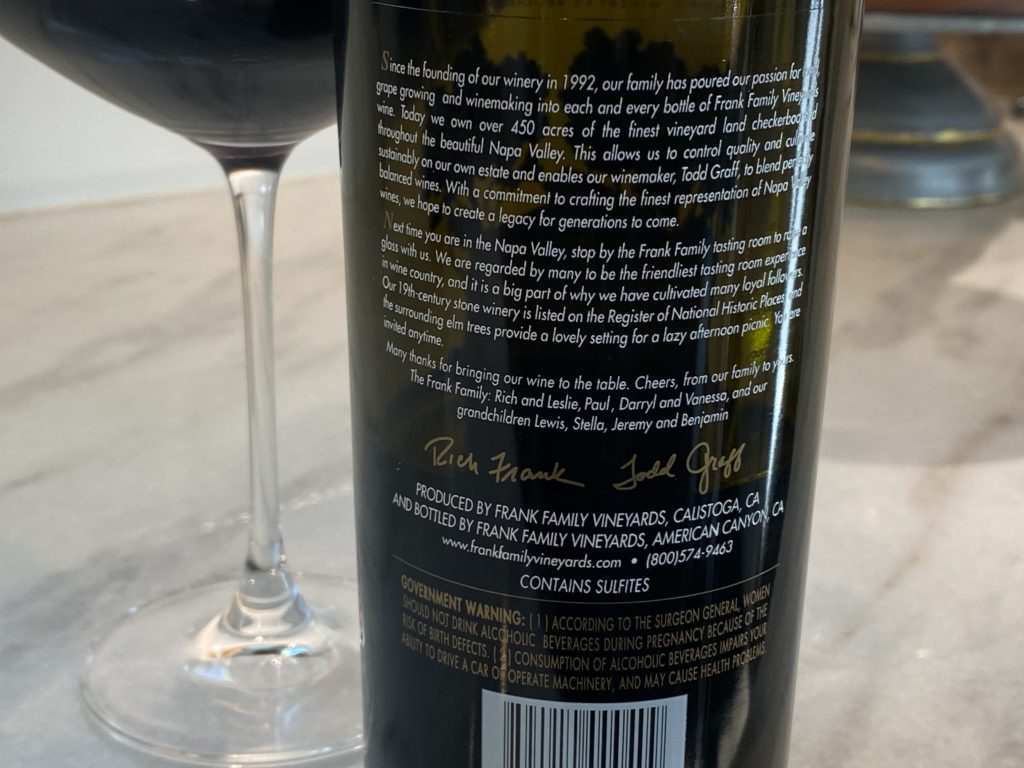 Frank Family Vineyards Cabernet Sauvignon doesn't give us much about the taste of their wine from their back of their label, but it certainly is friendly and inviting. I can say this particular bottle of wine is very inviting. It's inviting to make you want to keep coming back for more. I got a nice taste of the dark fruits. You get a good smell of the taste of the wine before you sip it. I also really enjoyed super subtle hints of toasted vanilla and oak.