Under $50 If you like a little more body and bite to your Pinot Noir this is your bottle. Long Meadow Ranch really stands out with this bottle of a more dry and acidic Pinot that what most people are used to.
What I love about the wine
WOW! Long Meadow Ranch Pinot Noir is really an exceptional bottle of wine. Not your average Pinot that's for sure.
I will never forget the day my friends came over for a dinner party and showed up with this beautiful, and girly labeled bottle of Long Meadow Ranch Pinot Noir. They were the couple in charge of bringing the wine, and knew I am all about encouraging people to try something new. However, this particular night I thought my girlfriend was nuts! She knew the house was going to be full of heavy Cabernet Sauvignon drinkers. Even worse she knew steak was on the menu, and she shows up with not one but a few bottles of this beautiful, dainty, flowery labeled Pinot? All I could think was, how our friends were going eat her alive for this one.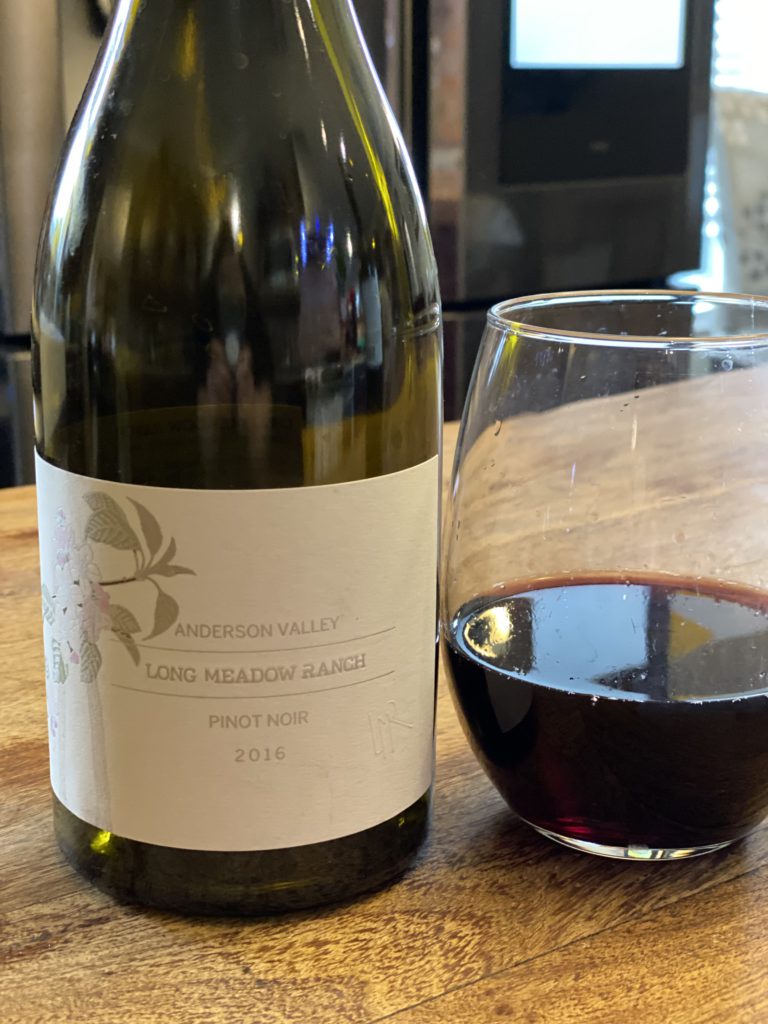 Before I could even make a puzzled face about her selection she said, "Don't tell them its a Pinot. Pour it into a decanter let it open up and throw away the bottle." Long Meadow Ranch is one of those wines that reminds us why we should try new wines and not stick to our go to selection, because you never know when you will find that next gem in a bottle. Let me clear while this is a more full bodied Pinot this is in no way to be confused for Cab. It was just very much loved by a house full of heavy Cabernet Sauvignon drinkers.
But how does it taste?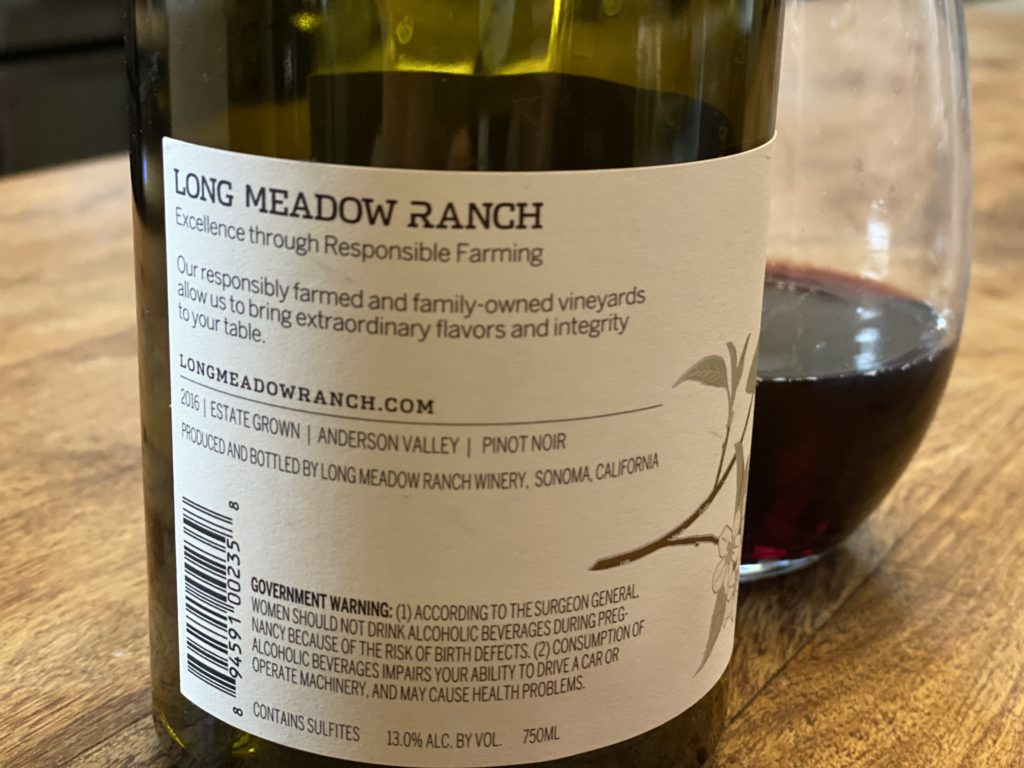 Really smooth, with your to be expected fruits of cherry and raspberry. Long Meadow Ranch Pinot Noir is slightly more dry than your normal Pinot Noir, so I think people who enjoy more Cabs than Pinot's will really enjoy this bottle of wine. All around it's a surprise in a bottle. A little more acidic and slightly more heavy than your normal Pinot but it is still fairly smooth.