UNDER $20 I am obsessed with this bottle of wine!
Where to buy:
Wine.com Under $20! Check your shipping state for availability & price changes. Shipping costs is $15.95 for one bottle.
CWSpirits.com $25! Use code SipEatRepeat for your 5% discount! CWS.com is a great option if you are looking to ship to a state like MI. Or any other hard to ship to State, their shipping cost is $16.10 for one bottle.
What I love about the wine
I have learned a few things about myself since I started this wine blog. One is that I spend way too much money on wine, and I am perfectly ok with. Two, while I tend to love wines in the $50 dollar, there are some really great wines out there that are in a much more affordable price range. I have learned a lot more about myself but we can stop there for now and get to this great bottle of $20 Cabernet Sauvignon, brought to us by former NFL star Charles Woodson.
Charles Woodson's Intercept is the best $20 you will spend in a while. There is so much to love about it, but I will start with the fact that it makes for a great gift. If you don't know what to bring to BBQ, or you need a gift for a guy, the fact that this wine is from a former NFL star will be an instant hit. Then to ice the cake it is really good!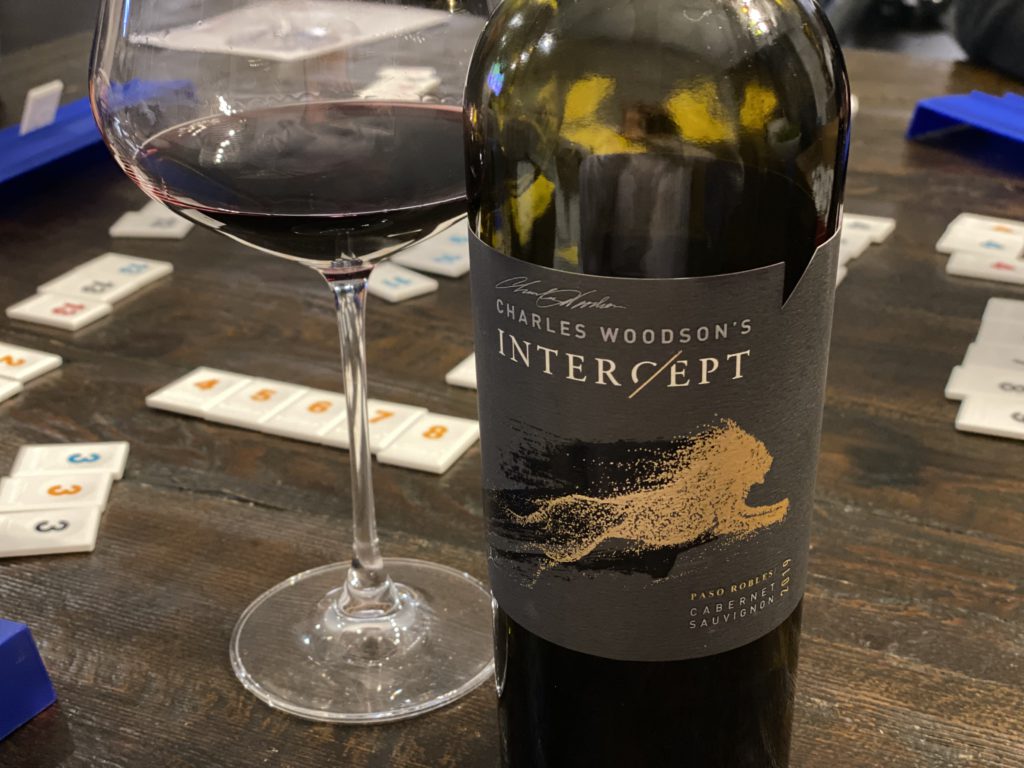 I also feel this is great wine to compliment a game night. We have played with games that typically test our relationship, and call for having to turn to the rules multiple times like Rummikub and Monopoly. This is an all around fun bottle of wine to friends.
But how does it taste?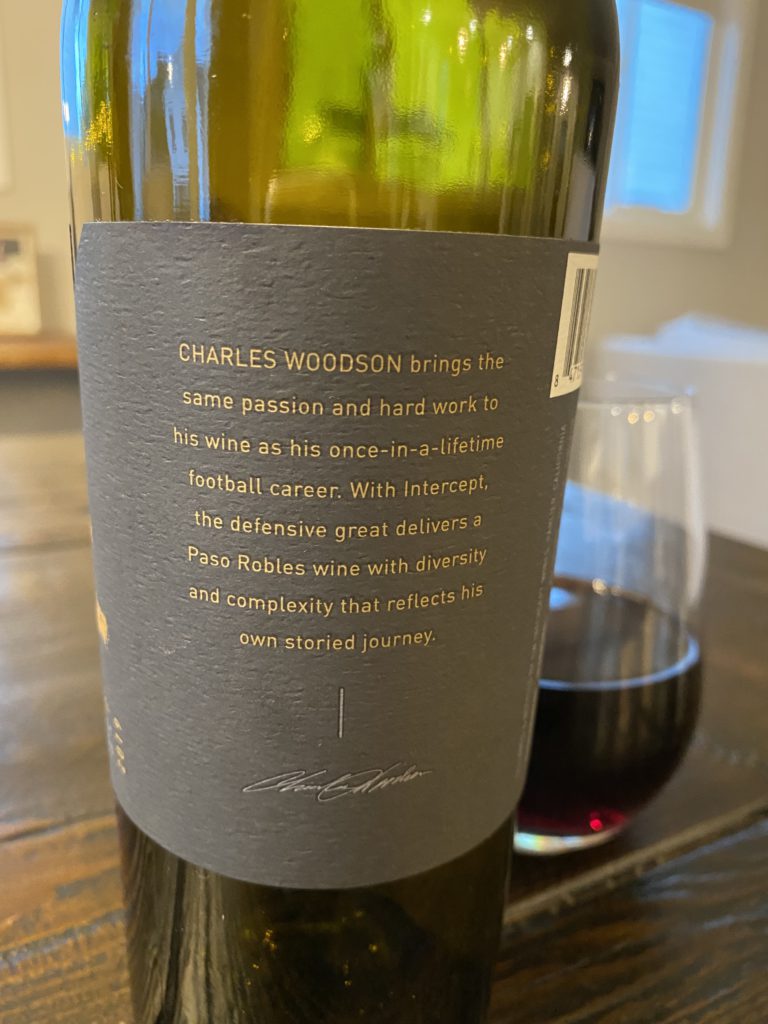 Well there was certainly some speculation of what I could expect from Charles Woodson's Intercept. Former NFL player, you don't really hear about Woodson coming from a wine background. And I will be very honest I have tried a lot of $20 bottles of wine and you will never see a blog from me about them because they were not anything I would buy again. Charles Woodson showed up to play in the wine space! To really get the most from this bottle decanter it for at least 30 mins. It will really give you a different experience. Intercept is full bodied, smooth, with a great balance of fruit and oak. I am excited to try the other wines in his collection and maybe even his Bourbon.