UNDER $60 EnRoute is a fantastic medium to full bodied Pinot Noir.
What I love about the wine
I loved so much about EnRoute. I loved it so much I have bought it by the case. To be fair I am a huge fan of Pinot Noir, but as I have said many times my husband is not. So for my husband to support the purchase of buying this bottle of wine by the case, should really say something about how great this Pinot Noir is.
My husband tried EnRoute on a work trip and quickly sent me a picture and asked me to call our local wine shop to see if they carried it. My local wine store did have a couple bottles and said it was pretty hard to get so I tried it and quickly jumped on wine.com to buy more. Never have I scored so many points with my husband for taking initiative.
We loved how this deep red wine was so smooth yet, really gave your mouth a sense of richness that you would enjoy in a full bodied red wine.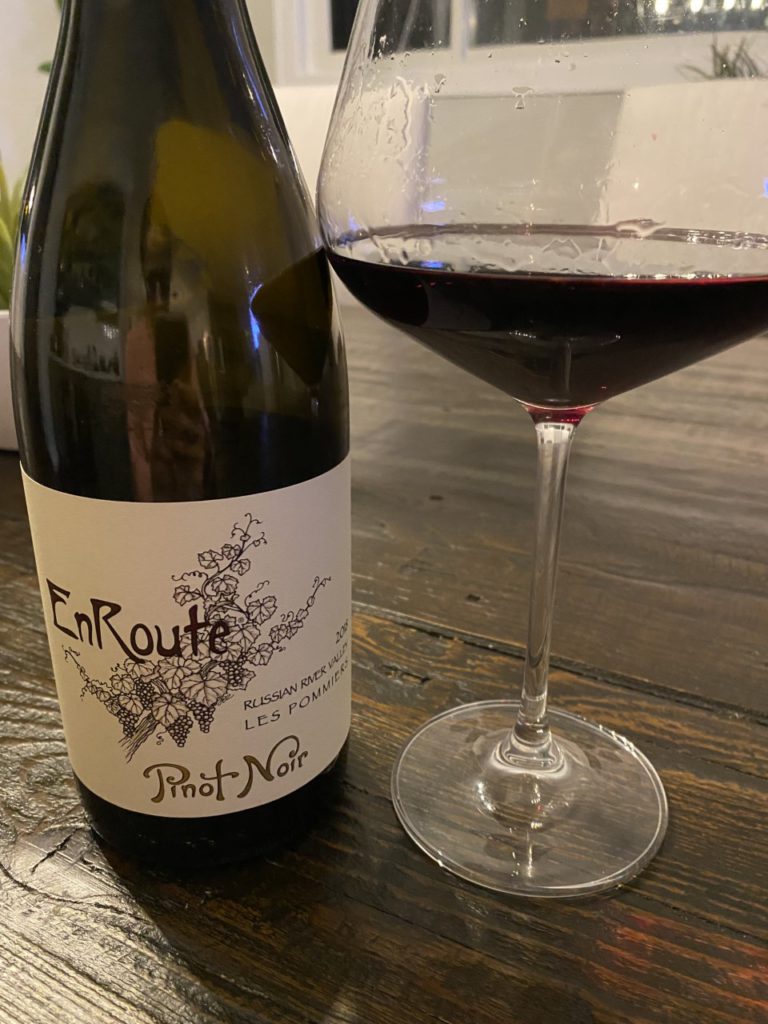 The EnRoute Winery is part of the Far Niente Family of wines in the Russian River Valley. Therefore even if you have not tried this particular Pinot Noir, you may already be familiar with the wines historic line of excellence.
But how does it taste?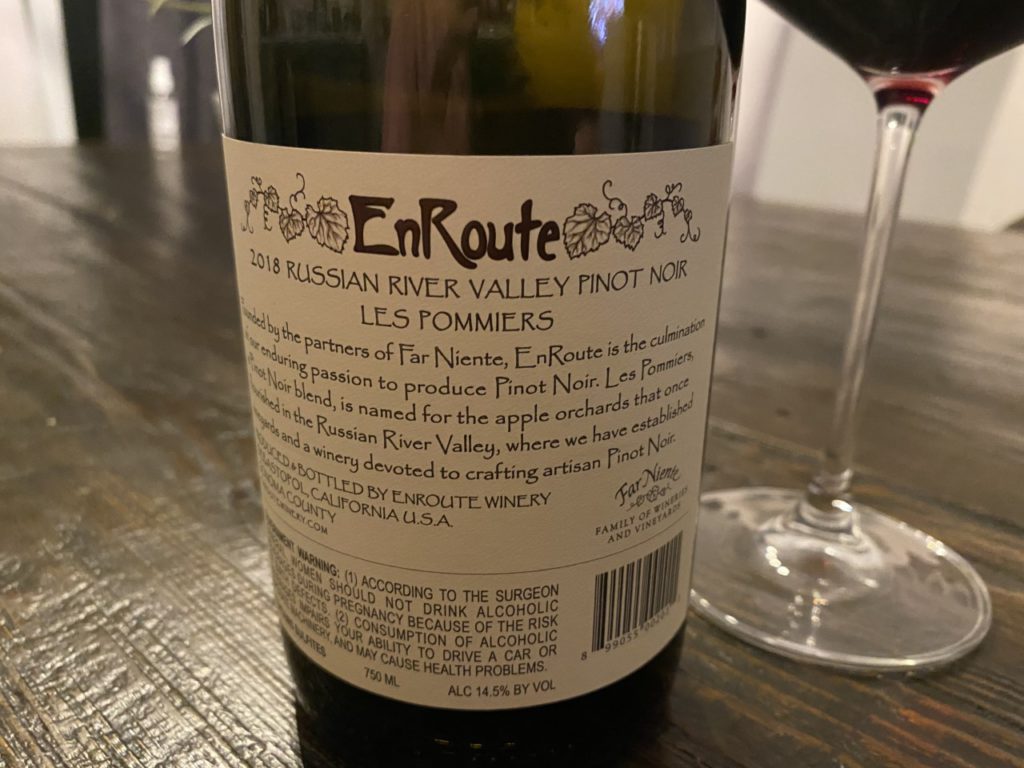 EnRoute Les Pommiers is an upgrade to your Pinot Noir repertoire. There is balance of that lightness we love about Pinot Noir yet, it is bold. EnRoute is not too soft and not too acidic. There is a really nice balance of fruit and earth. Honestly the best way to describe this big Pinot Noir is balanced in all the categories all the way through, making it easy and enjoyable to everyone.