UNDER $15 The best Chardonnay I have purchased for under $15 bucks!
What I love about the wine
Chardonnay's are a little hit or miss for me. Some can be a little too oaky. Not only do you experience that oakiness in the taste, but also right away as you bring the glass up to your nose. I am a fan of a really creamy Chardonnay. I am very clear when I order a Chardonnay, I never say buttery I say creamy. I like that rich creaminess that can't be mistaken for anything else but a creamy Chardonnay.
Golden Chardonnay has really found that excellent spot of creamy without the overwhelming oak. This is a perfect bottle of wine for a summer night or that crisp fall day.
What I really appreciate about Golden Winery is the fact that they have delivered a delicious wine, that in a blind taste test, would compete with any of the expensive highly marketed bottles of buttery Chardonnay. All without breaking the bank. Do yourself a favor and buy a couple bottle if you are planning of serving this bottle at a gathering.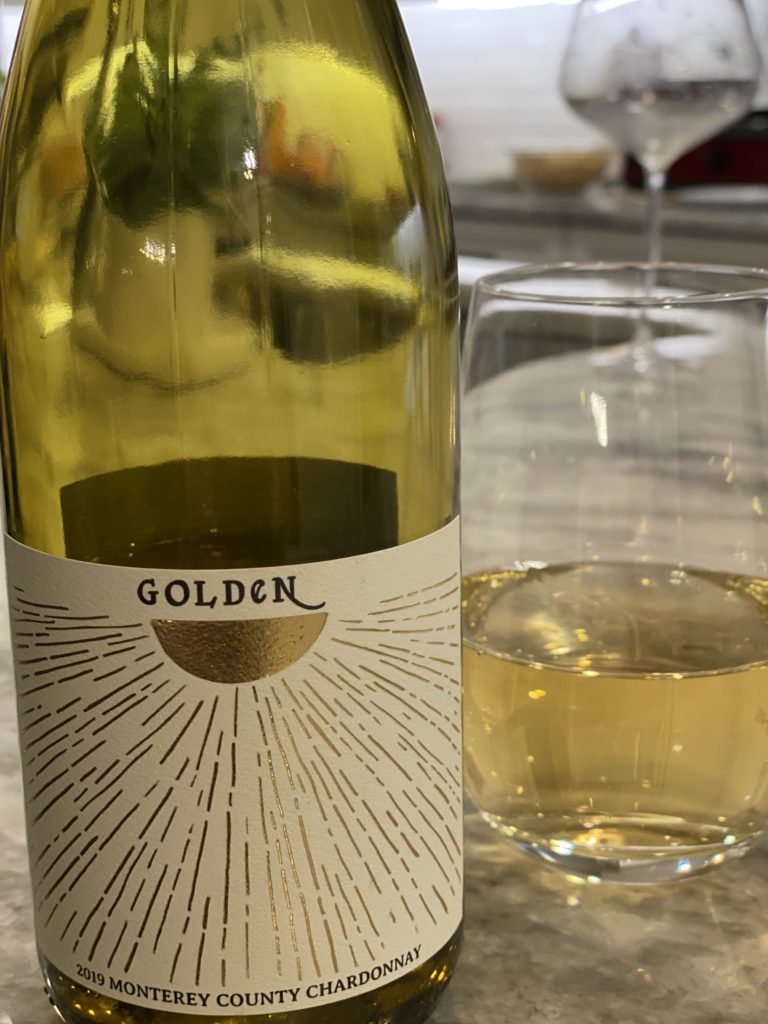 I purchased this for a gathering with friends over grilled burgers and sunshine. Most of our female friends were staple Santa Margarita Pinot Grigio drinkers, and honestly, I just wanted something with a little more substance to it than a Pinot Grigio. It was the sunshine on the label that drew me in, and the back label describing tropical fruits made me think if the girls liked a crisp Pinot Grigo they may like this. My only regret was not buying more for the party.
But How Does It Taste?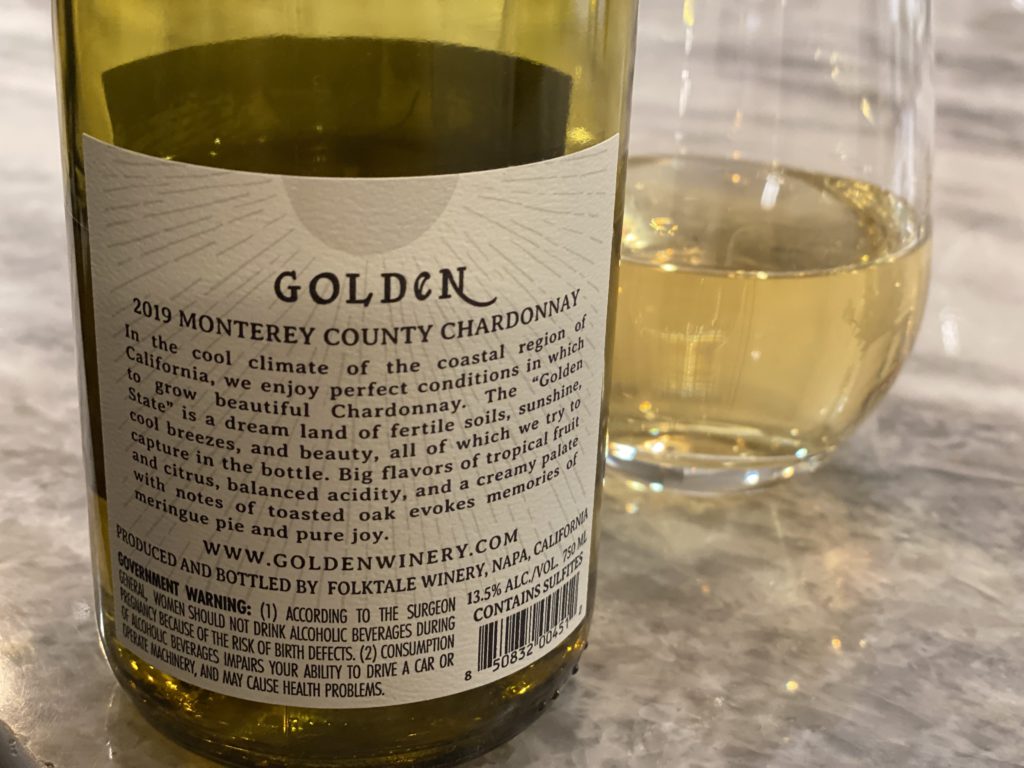 I have come to the conclusion that white wines do a much better job at marketing the tastes and expectations of their wine than most red wine back label bottles. Golden Winery has hit every note on the nose. You will experience tropical fruit and citrus, balanced acidity, creamy palate, only notes of oak and pure joy. I thought of more a subtle vanilla oak as I enjoyed this wonderful bottle of Chardonnay.