UNDER $15 If you are a fan of any of the Caymus wines this is right up your alley for a fraction of the price.
What I love about the wine
A friend of mine brought this bottle of wine in honor of our Super Bowl 56 party, as Dr. Dre and Snoop Dog would be preforming the half time show. I have never had such low expectations for a bottle of wine. I thought it was fun idea, but let me be very honest, I was expecting something so acidic, bitter, and cheap. To my surprise it was completely opposite of my expectations. This wine was AMAZING!
I love the fun and price behind the 19 Crimes wines. You just can not get a better bottle of wine for $12-$15. For anyone who is curious this isn't Snoop Dogs winery, but 19 Crimes has partnered with Snoop for his signature bottle.
The price is great but lets also talk about the fun 19 Crimes has put into their brand. You can go onto their website or download their app and see their Living Label feature which makes the Snoop Dogg bottle label talk! They have it for some of their other wines as well. It really does bring a fun feature to the wine. My next try from the 19 Crimes selection will be their Martha's Chard. Featuring the infamous Martha Stewart.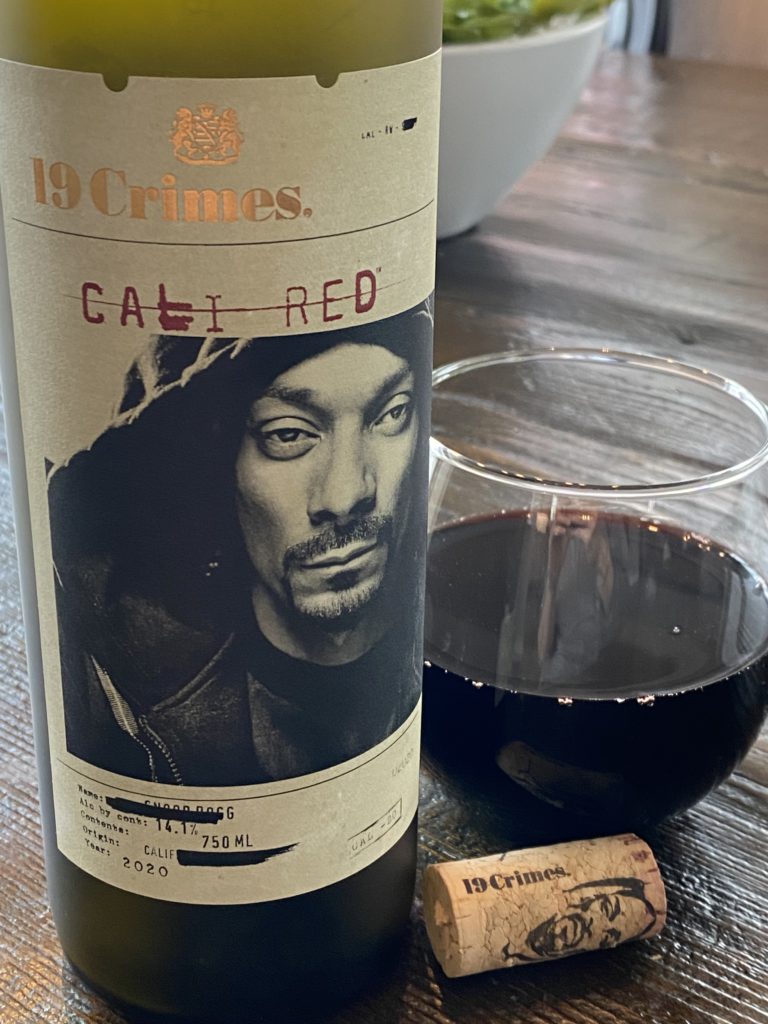 And the wine cork with Snoop Dogg's face!!! The attention to detail! I'm impressed!
But how does it taste?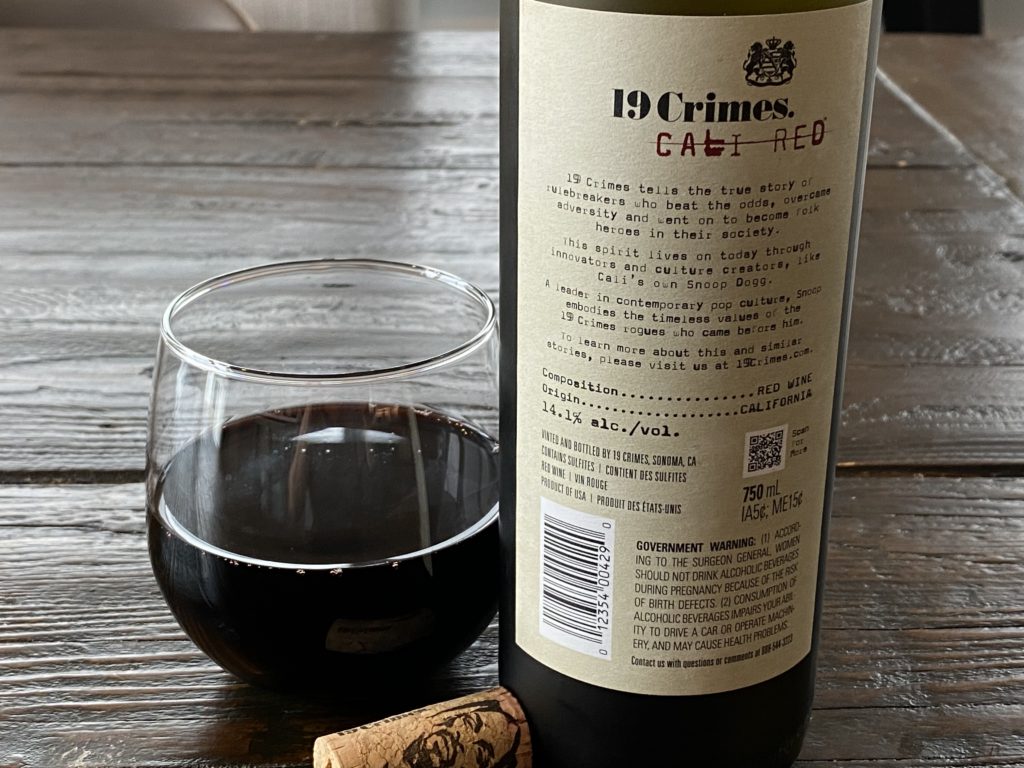 19 Crimes Cali Red is a pleasantly sweet surprise. Your first sip will instantly make you say, "Wow, it's sweet." You cannot miss the notes of candied fruits in this delicious bottle of wine. Full warning, if you drink this bottle of wine you do not want to switch bottles of wines, because your palate will be hooked on the sweetness. We tried to have a different bottle of wine after we quickly finished our bottle of Cali Red and we quickly agreed it was a bad choice. So do yourself a favor and buy a couple of bottles.