UNDER $75 or only $45 for a half bottle. This is a true, pure, no bull, and very bold Cabernet Sauvignon.
What I love about the wine
Stag's Leap Artemis, is bold, with balanced acidity, and while it's not the driest wine I have tasted it is dry. With a price tag averaging about $65, it's certainly a special occasion wine. If you can find the bottle for under $75 bucks, I'd say you are getting a deal on it.
Stag's Leap Wine Cellars did it right with this bottle of Cab. The grape selection consists of 98% Cabernet Sauvignon, 1% Petit Verdot, 1% Malbec. That's what I love so much about this wine, it's very pure to the classification. It's a real Cabernet Sauvignon.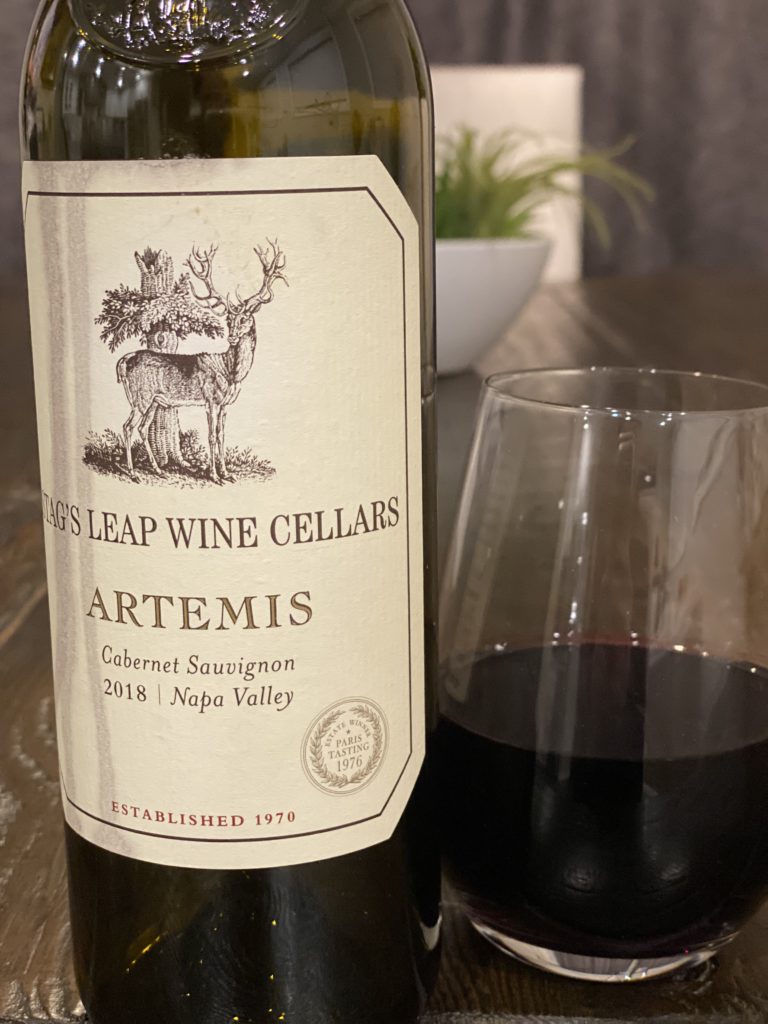 But how does it taste?
This bad boy will give your nose aromas of vanilla and oak. While enticing your palate with red velvety fruits, that will leave a long lasting smooth finish in your mouth. If you want to maybe try it for yourself or include it in a gift basket half bottles are available for $45!