UNDER $50. If you think Caymus is too sweet try Red Schooner Voyage 9. It's everything you love about a bottle of Caymus with not so much of that sweet taste to it.
What I love about the wine
I can't get enough of Red Schooner Voyage 9. My mom who doesn't really like to drink, can't get enough Red Schooner Voyage 9. It is dangerously delicious. Malbec's aren't really a popular wine in my household, however we just can't get enough of this bottle of wine. You will instantly know it's from the Caymus winemakers. It's incredible and under $50. Not incredible for under 50 bucks, it's incredible and under 50 bucks!
I love how they use the Voyage instead of the vintage it's creative and different. I love how easy this wine is to drink you almost don't taste the alcohol in it. I love that it is still full bodied even though it is so velvety and smooth.
I have had several people come to my house and say they are not big fans of Caymus because they think it is too sweet and I have opened a bottle of Red Schooner Voyage 9 and they love it. It's like a well made key lime pie, not too tart and not too sweet and simply satisfying .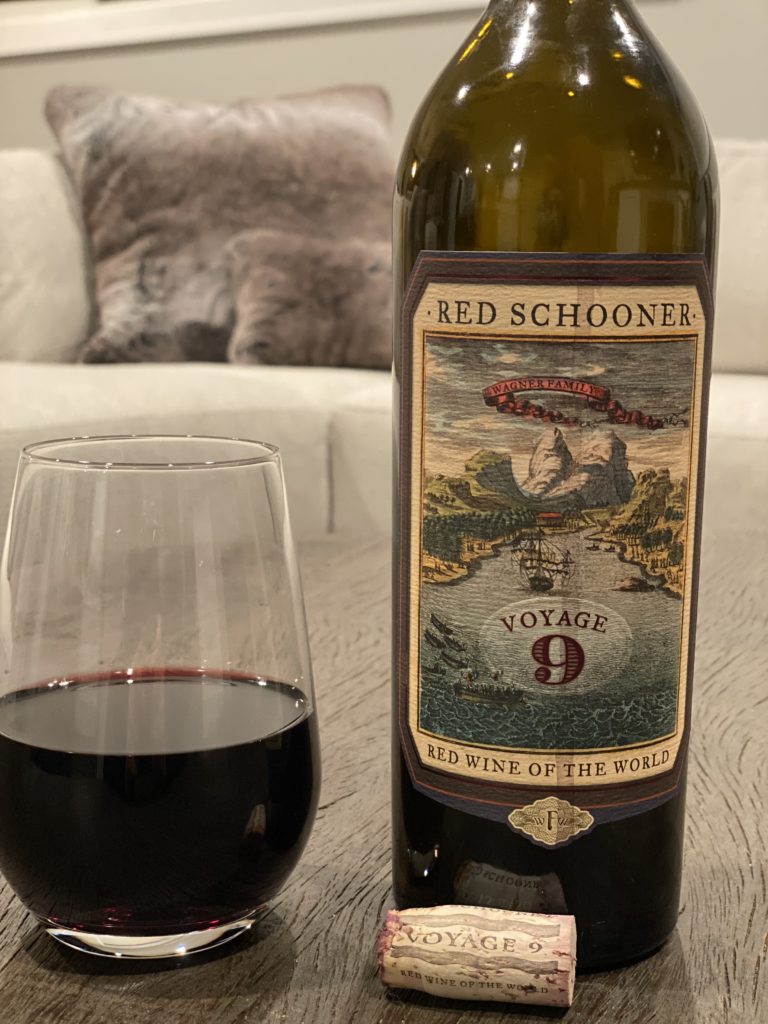 But how does it taste?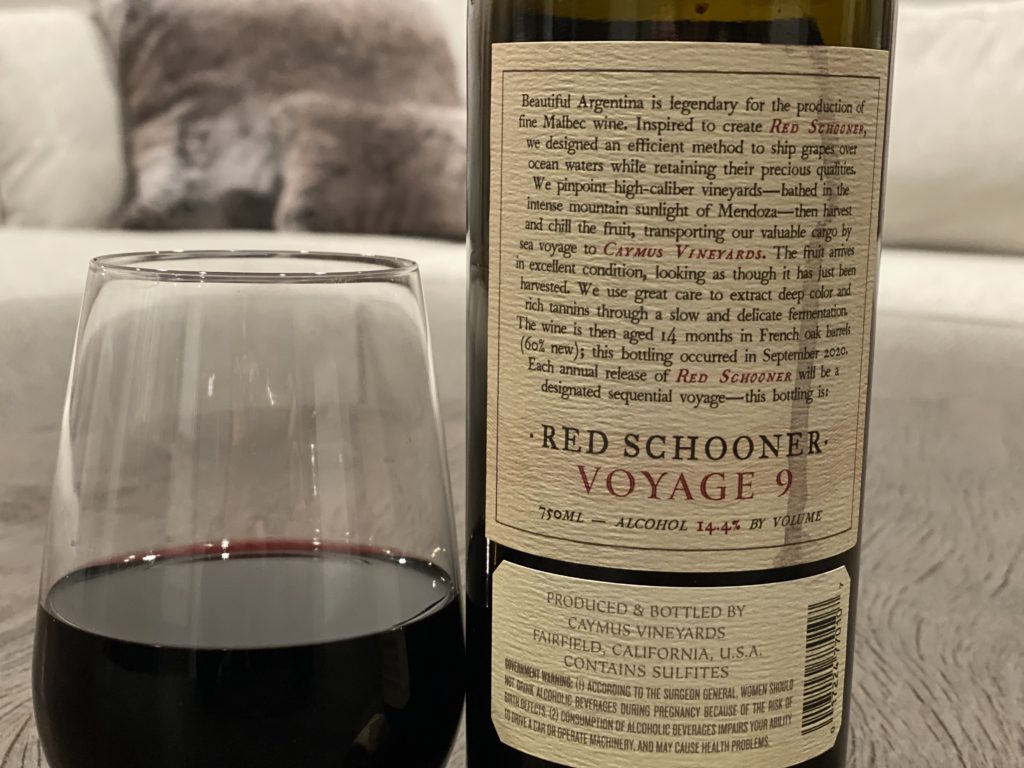 Pace yourself because before you know it you will have drank the entire bottle of Red Schooner Voyage 9. Your taste buds will thank you for this one. This bottle is packed with flavors of ripe plum, toasted oak, vanilla and silky chocolate. I smell this wine and I start to salivate over it.