Under $30 & Worth every penny! Dry but not too dry, full bodied yet soft and easy to drink.
Where to buy:
Wine.com Under $30! Check your shipping state for availability & price changes. Shipping costs is $15.95 for one bottle.
CWSpirits.com $20 for the 2015 bottle. Use code SipEatRepeat for your 5% discount! CWS.com is a great option if you are looking to ship to a state like MI. Or any other hard to ship to State, their shipping cost is $16.10 for one bottle.
What I love about the wine
It's easy to be tempted to buy multiple bottles of Daou once you taste it. It is really a lovely wine. You can expect to pay about $30 for the 2018, 2019 and 2020 all are great, but you can find the 2019 on sale for a few bucks under $30.
This particular bottle has suckered me in. Not only did I purchase another bottle I also purchase the 2019 and 2020 vintages as well, and I am now tempted to spend bigger bucks on some of their Reserve collection wines. I am a Pinot Noir lover, and what I love about this bottle of wine is that it is as easy to drink as Pinot Noir with just a fuller. I absolutely loved this bottle of Cabernet Sauvignon so much.
This bottle of Daou will capture you from the moment you open it. It smells as delicious as it tastes. You get hints of black cherry in both the smell and the taste. A wine you can enjoy all by itself of with a meal.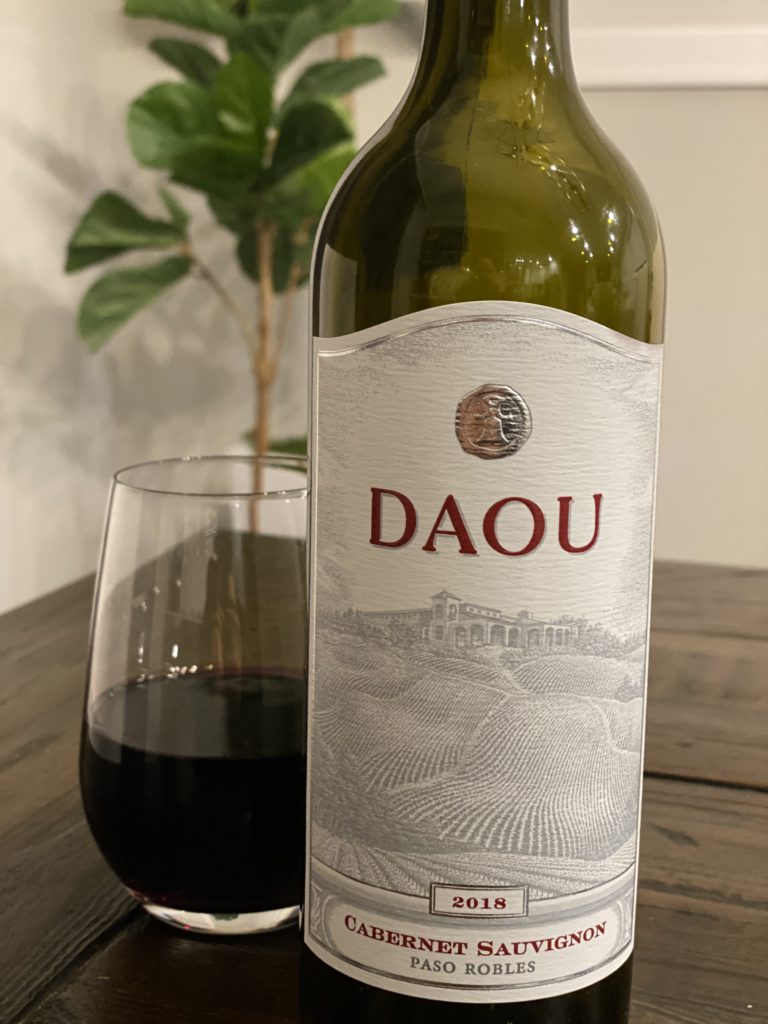 But how does it taste?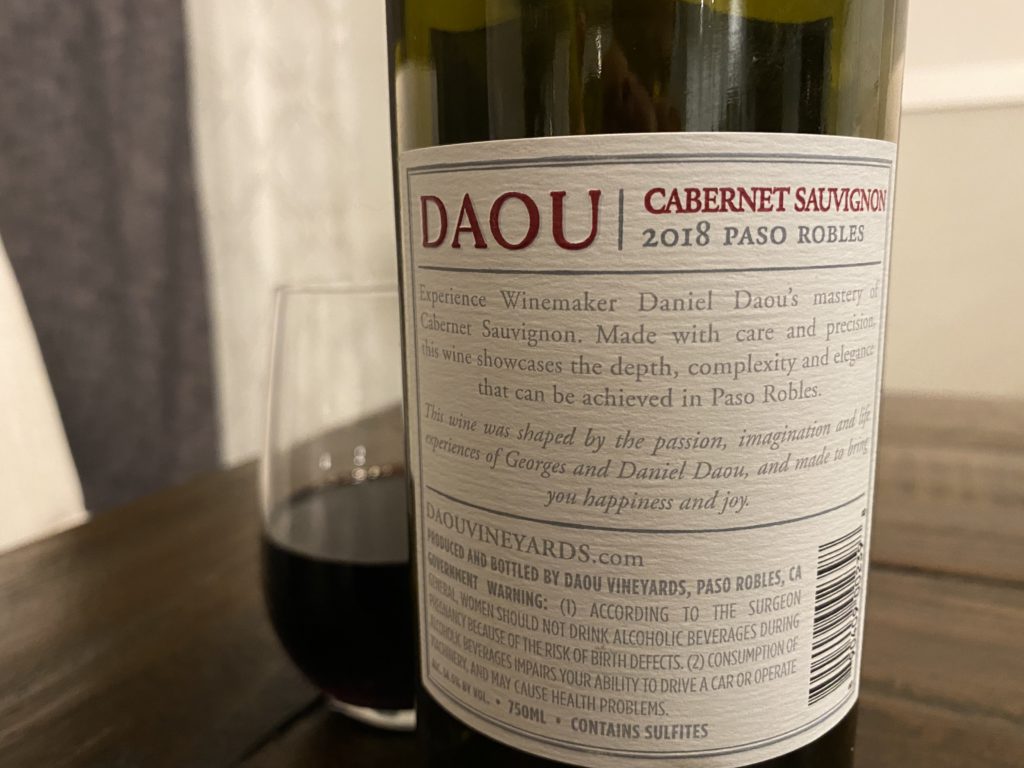 Daou starts with a very light fruit sweetness that ends with a smooth long finish. I try to be careful when I use the word sweet because to many that will turn them off. This is not by any means a sweet wine. There is just a tiny hint of sweetness that it takes the edge of the alcohol volume.