UNDER $50. Whitehaven is known for their fair priced Sauvignon Blanc, but did you know they have a Reserve edition?
What I love about the wine
If you are able to show up to a friends brunch party with a bottle of Whitehaven Greg Single Vineyard Reserve, you just scored massive bragging rights. You can sleep well that night knowing you got M.V.P. of the event. It's almost a little snobby to show up with this bottle, so if you are new to the group this is either going to give you lots to talk about or set the standards very high for the next bottle of wine you bring. It's just not an easy bottle to find in the United States. You will need to order it through a distributor in New Zealand or Australia. While you will only pay about 25 bucks for the bottle you will end up paying about 20 bucks to have it shipped to the U.S.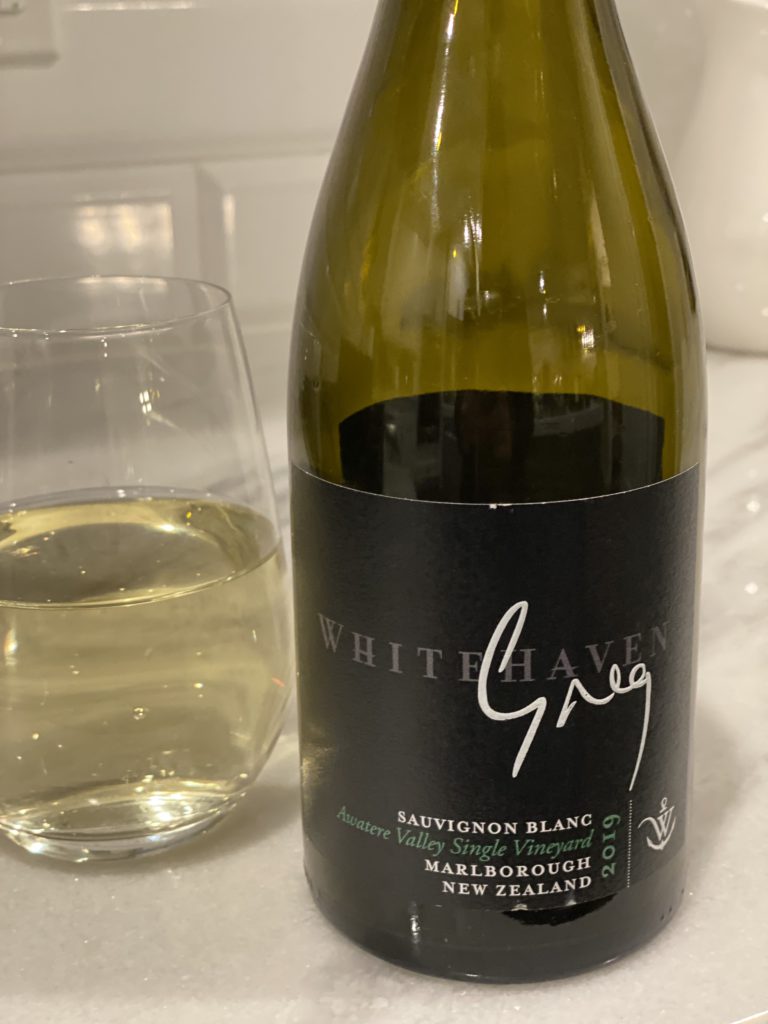 So yes, if you are wondering if what I am saying I love about this wine is the bragging rights, then yes, you are correct. It's hard to get and it tastes like the very much loved bottle of Whitehaven that you can buy for under $20 in the states but elevated to the next level. I had a chance to try the 2017 bottle of the Whitehaven Greg Single Vineyard Reserve and this 2019, and my advise is this, any year is great. So feel comfortable snagging any year that is currently available.
But how does it taste?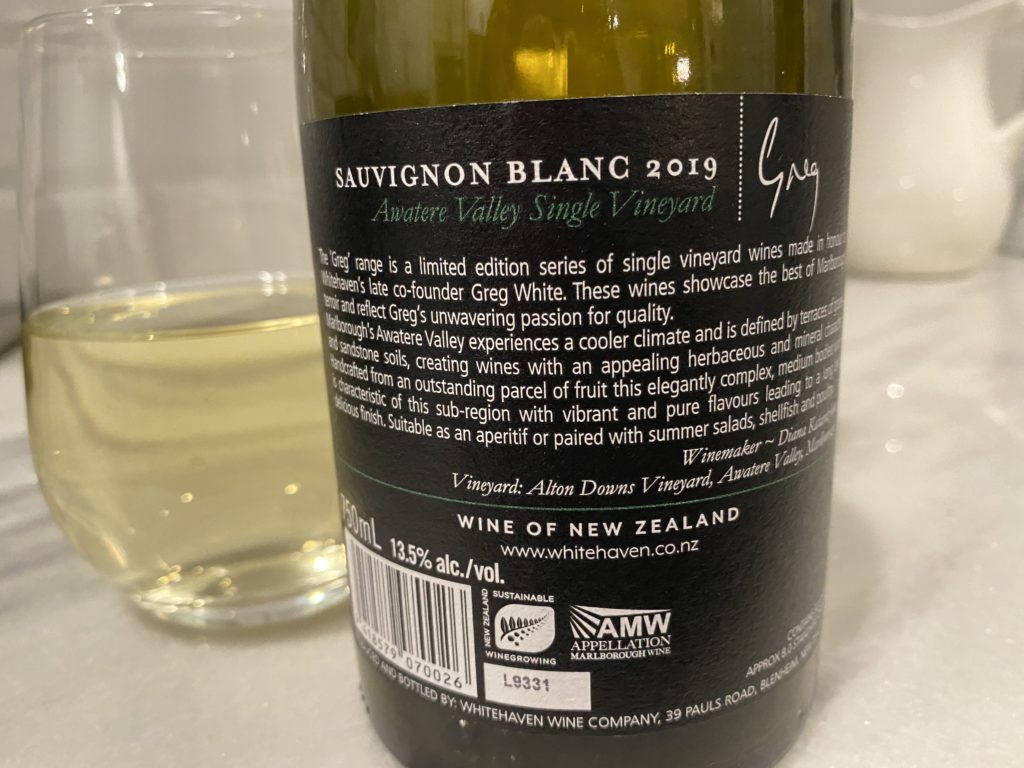 Whitehaven Greg Single Vineyard Reserve doesn't just give you that intense fresh, crisp, grapefruit taste we all love about Whitehaven, this bottle also has tastes of lime, passionfruit, and gooseberry that will linger on your palate.
If you are a fan of a crisp, citrusy, Sauvignon Blanc please try and get your hands on this bottle.