UNDER $25 You may have already been enticed by this nice bottle Decoy Cabernet, but if you have not allow to fall into the temptation.
Where to buy:
Wine.com $22! Check your shipping state for availability & price changes. Shipping costs is $15.95 for one bottle.
CWSpirits.com $24! Use code SipEatRepeat for a 5% discount off any order! CWS.com is a great option if you are looking to ship to a state like MI. Or any other hard to ship to State, their shipping cost is $16.10 for one bottle.
What I love about the wine
For $25 bucks this is a pretty darn safe bottle of wine to show up with at a casual gathering. You may already be familiar with Decoy and seeing this post might simply remind you what a great wine this is. I know this blog is really about trying new wines and trust me, it is so much harder than I thought it would be, I go to the store and I still gravitate towards wines that I know are great. Decoy is one of them, The price is just so great and I know I can show up to a BBQ and bring this friendly bottle of wine with me, and the host will enjoy it and I didn't break the bank.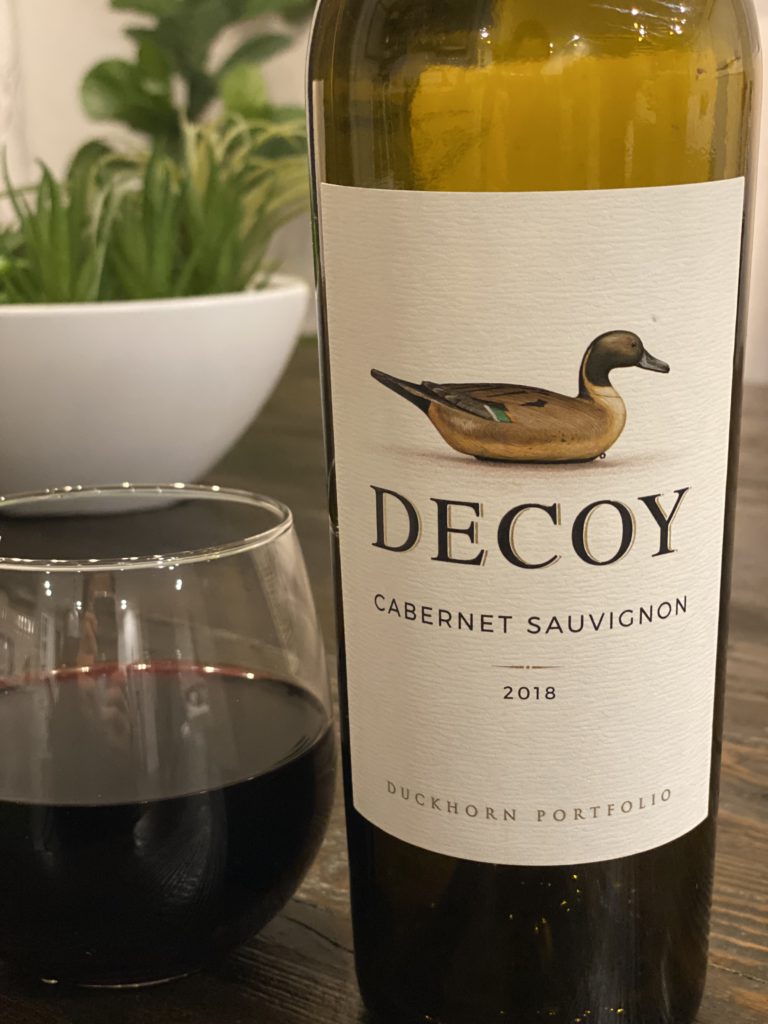 Decoy is part of the Duckhorn family which, if you have not tried it, I highly recommend it. So trust that the winemakers knew what they were doing when it came to blending the grapes in Decoy. Decoy is a blend of 78% Cabernet Sauvignon, 13% Merlot, 4% Zinfandel, 2% Petite Sirah, 2% Syrah and 1% Petit Verdot, which is why I think this wine is so likeable and lightens up the bottle of wine.
But how does it taste?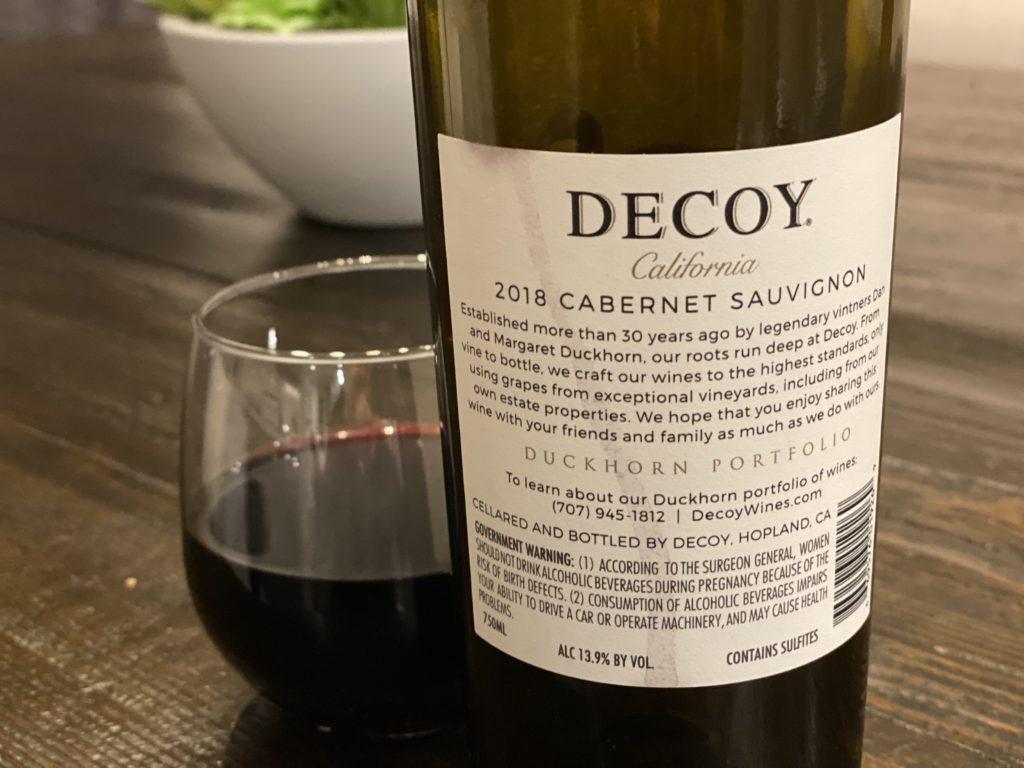 For a Cabernet Sauvignon Decoy is a pretty bright wine. The notes to this wine are pretty simple, dry, bold, acidity is certainly there but not too aggressive. You will get hints of blackberries, and dark fruits. And you will get the hints of vanilla and oak on the nose.