UNDER $50 If you are looking for a something with balance, then grab a bottle of Sequoia Grove. If words like savory and chewy are buzz words to your ears, when you are looking for a wine. Then grab a bottle of Sequoia Grove!
What I love about the wine
I love the attention to detail and balance in this bottle of Sequoia Grove. I have never really understood what it meant when I would read a wine was well balanced. Yes, I understand what the word balance means, and I always figured it came down to the grape ratio. Not too much of one grape or another, to make sure one particular grape will not over power the featured grape. Well, Sequoia Grove has really changed the way I have experienced the word balanced when I talk about a wine.
Sequoia Grove has really mastered the art of harmony. Every thing you experience in a bottle wine will all flow nicely in this $45 bottle of wine.
Not a single component of this wine will stick out like a sore thumb. They all simply compliment each other. The alcohol doesn't burn nor is it not experienced. The flavor of the fruits is full not diluted. The sweetness and acidity are in perfect harmony as it is not too acidic nor sweet, yet you know both are there. Balance, I love the balance in this wine.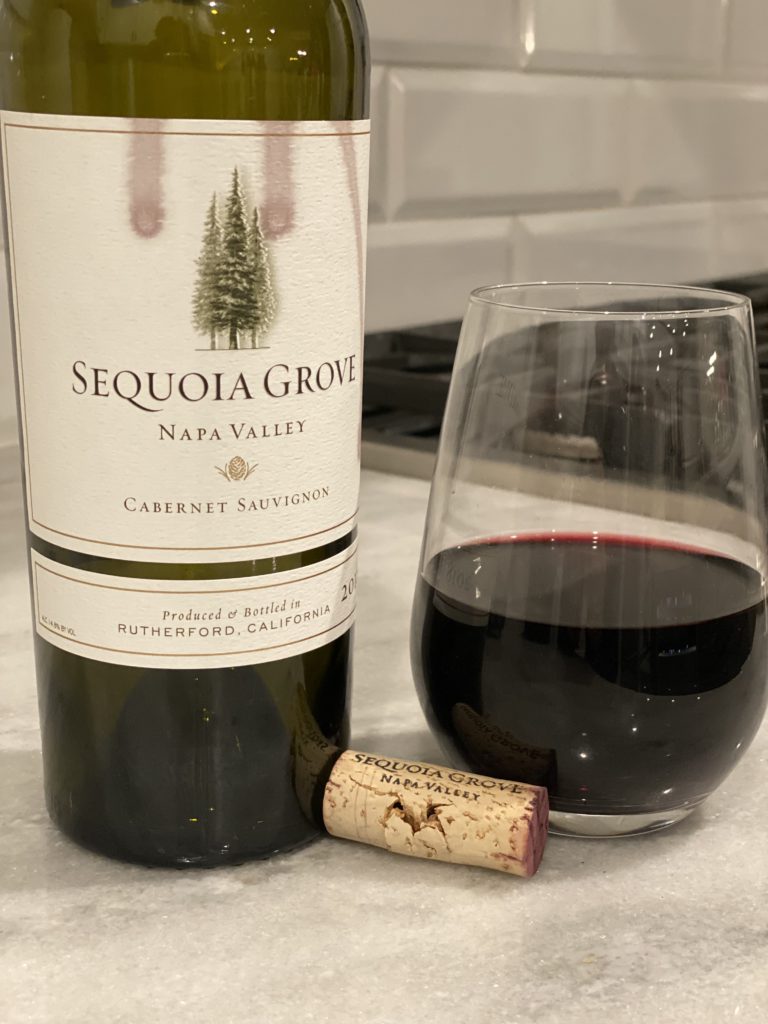 But how does it taste?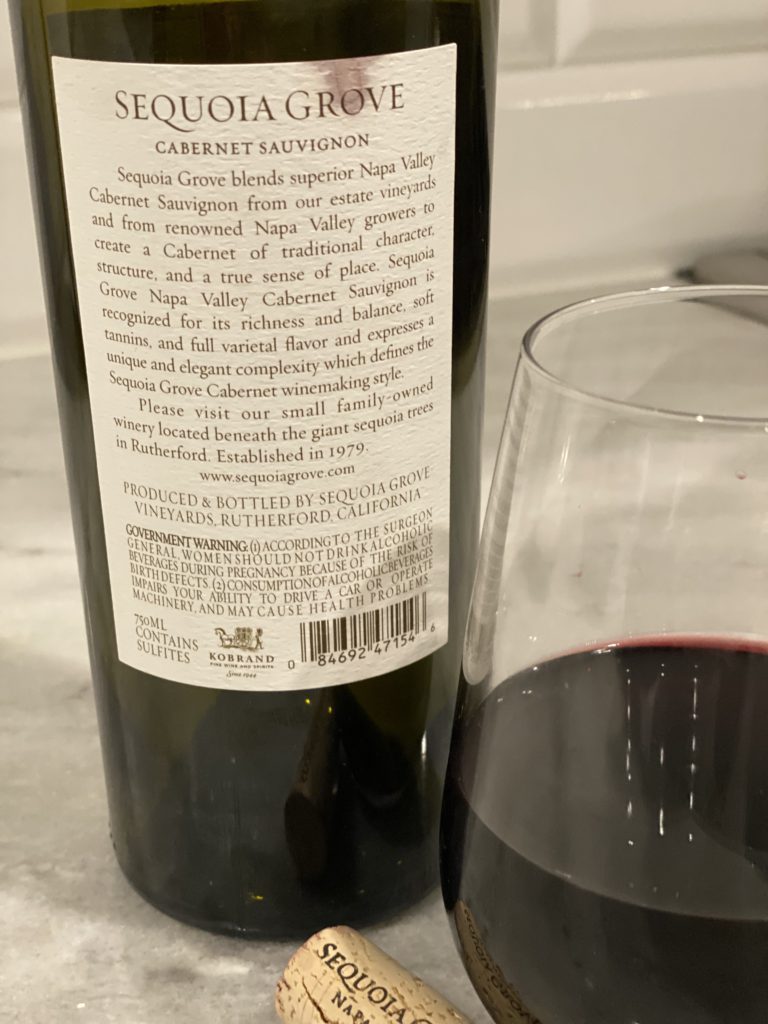 Ripe plum, blueberry, black cherry, and spice will sit lovely in your palate making you want to hold the wine to allow the experience to last just a little longer. The deep richness in color follows through to its taste. Sequoia Grove is rich in taste and smell. It is a great experience from start to finish.
Our bottle got a little messy so full disclosure, when you see a messy bottle in my blogs it typically means the experience was one we couldn't get enough of and typically was enjoyed over great laughs. While maybe our pours got sloppy the wine remained elegant.