UNDER $50 Deliciously dry, full bodied, flavorful, rich, with a very smooth finish!
What I love about the wine
Cuttings is part of the Prisoner family so if you are a fan of Prisoner you will love this bottle of wine. It's a very dry wine yet incredibly smooth. My favorite thing about this bottle of wine is that is pairs well with a fatty meaty dish and also a hearty vegetarian dish. It reminds me of a Range Rover, you can dress up it or dress it down but either way it is still classy. And pricy. You will drop about $50 bucks on this bottle of wine but you really do get good value for your buck with this wine.
Cuttings opens up pretty quickly. I noticed the difference between the first and second glass of wine. I am not a fast drinker so I would gage about 25 mins between glasses. I would recommend pouring the wine into a decanter about half an hour before your guests come over or if you are enjoying the bottle while cooking maybe pouring yourself a half a glass and then really enjoying the wine after it has opened up a little. It really is nice once decanted.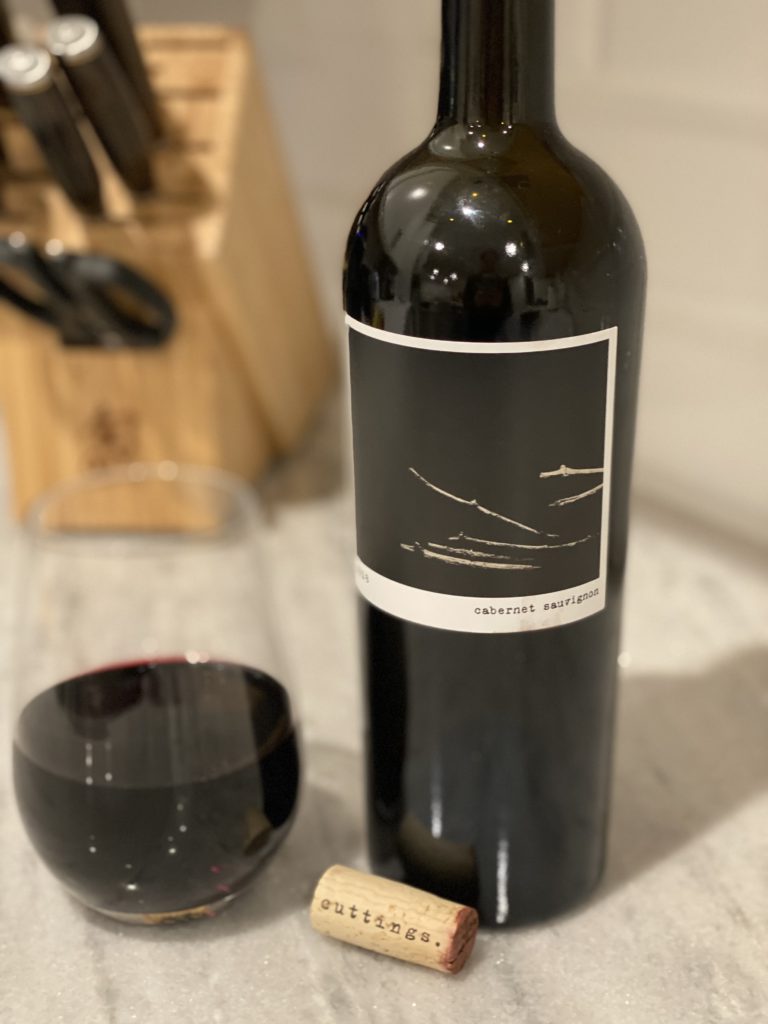 But how does it taste?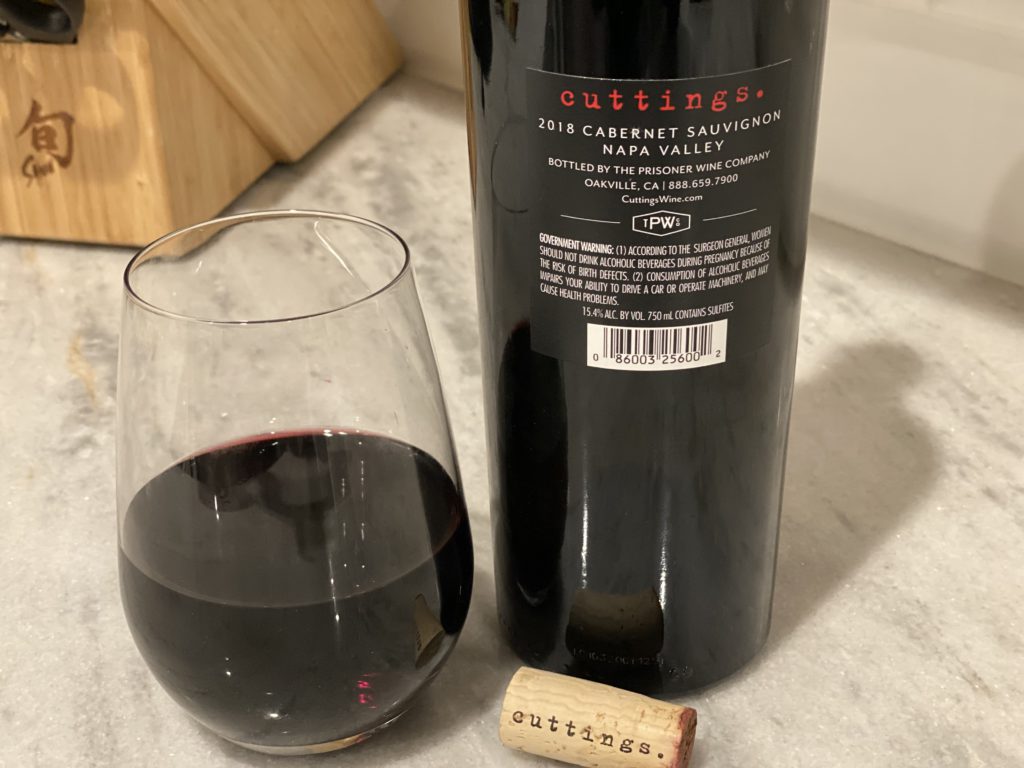 Cuttings Cabernet Sauvignon Red Wine is a red wine blend of cabernet sauvignon, petite sirah, syrah, and a small amount of zinfande. But do not worry you will certainly enjoy an intense flavor of cabernet sauvignon. The back of the bottle doesn't give you much information on what your palate can expect but you can expect rich flavors of blueberry, dark cherry and plum, enhanced by aromas, vanilla, coffee and black currant.