UNDER $40 If you are a Pinot Noir fan, please do yourself a favor, and let your palate dance with the taste of cherries and currants that will surprise you from your first sip of Résonance.
What I love about the wine
I had high expectations when I purchased Résonance. Aside from a name that I feel you need to pronounce with a French accent, I feel you can get a get a really good bottle of Pinot Noir for close to $30, so with it selling a little closer to $40, my expectations where a little higher than with most Pinot Noirs.
Let me start my crazy love affair for Résonance by pointing out that most Pinot Noirs are so light in taste and color, but that is not the case with this wine my friends. My husband always groans a little when I pick out a bottle of Pinot because he says it's just so light. However, this bottle of wine has so much more substance to it. You will notice it in its rich ruby red color. I use my simple phone to take pictures so it's really hard to tell the true color of a wine but this one is honestly not your average Pinot Noir. My husband who always rolls his eyes when I suggest a Pinot Noir will order a glass of this beauty every time he sees it on restaurants wine list.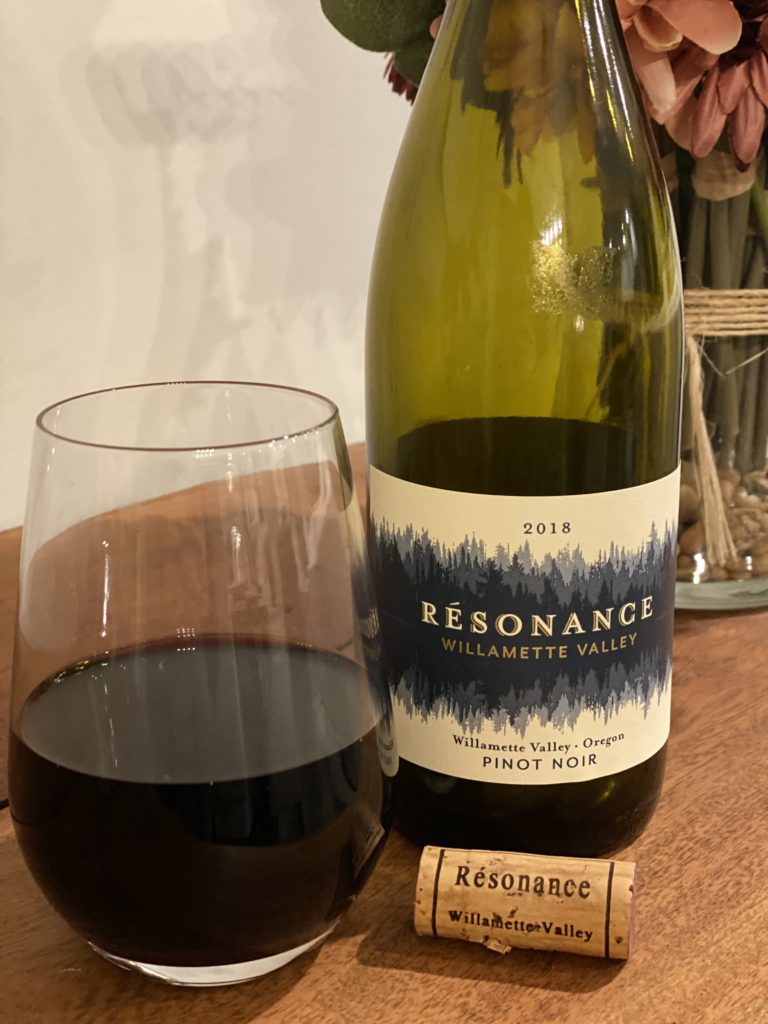 But how does it taste?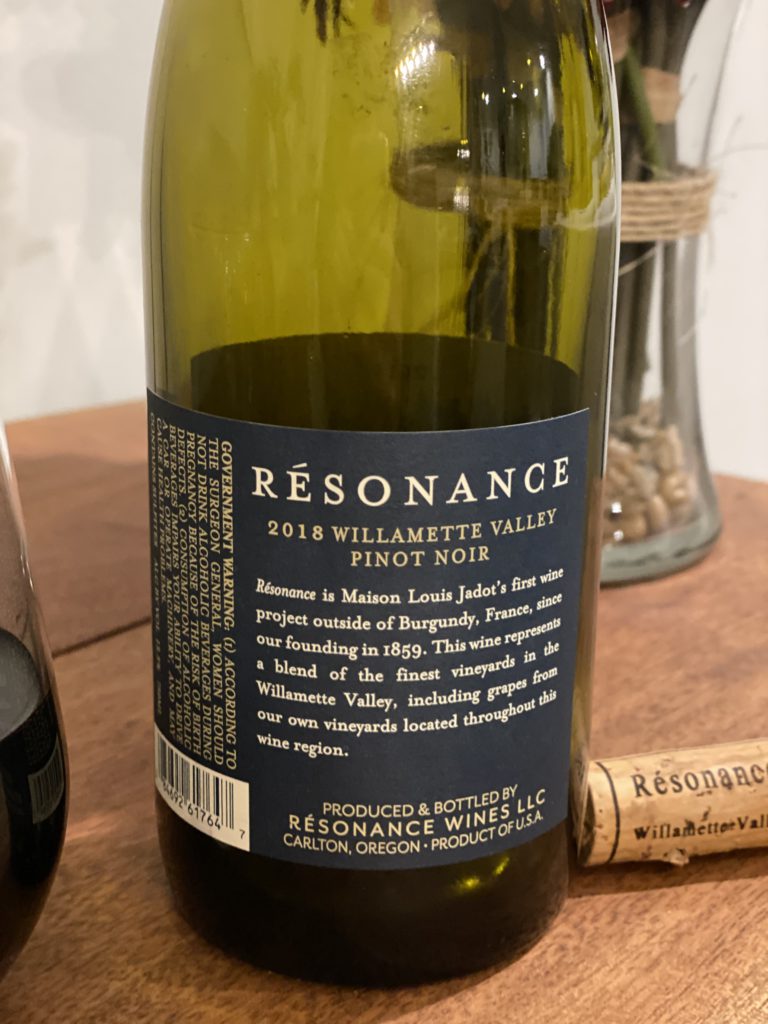 Résonance is well balanced with the typical earthy tones and the usual suspects of blackberries and black cherries, but what really sets this wine apart is the wild hints strawberries. It is excellent with pretty much every meat dish, every Italian dish and I have even enjoyed it with Paella. While Résonance Pinot Noir will enhance all dining experience my greatest memories with this wine are with an array of cheeses surrounded by my best girlfriends.