UNDER $60 Well, this was flavorful and remarkable.
What I love about the wine
I have never seen a front label be so transparent. Darioush Caravan has the exact percentage of each grape used printed on the front label. That is what drew me to this particular wine. It felt so honest. I felt it was justifying it's $50-$60 price range.
While the front of the label is so transparent, the back of the label left me feeling like I was going to one of those fancy sushi restaurants and ordering the Trust Me chefs selection. Caravan's back label gave me nothing but inspirational and self reflecting thoughts. So now I was really intrigued.
It's pretty common to find a really delicious Cabernet Sauvignon in this price range. However, Caravan is special, I would have easily tasted this wine blindly and thought it was in the $80 range. And I would pay that much for it.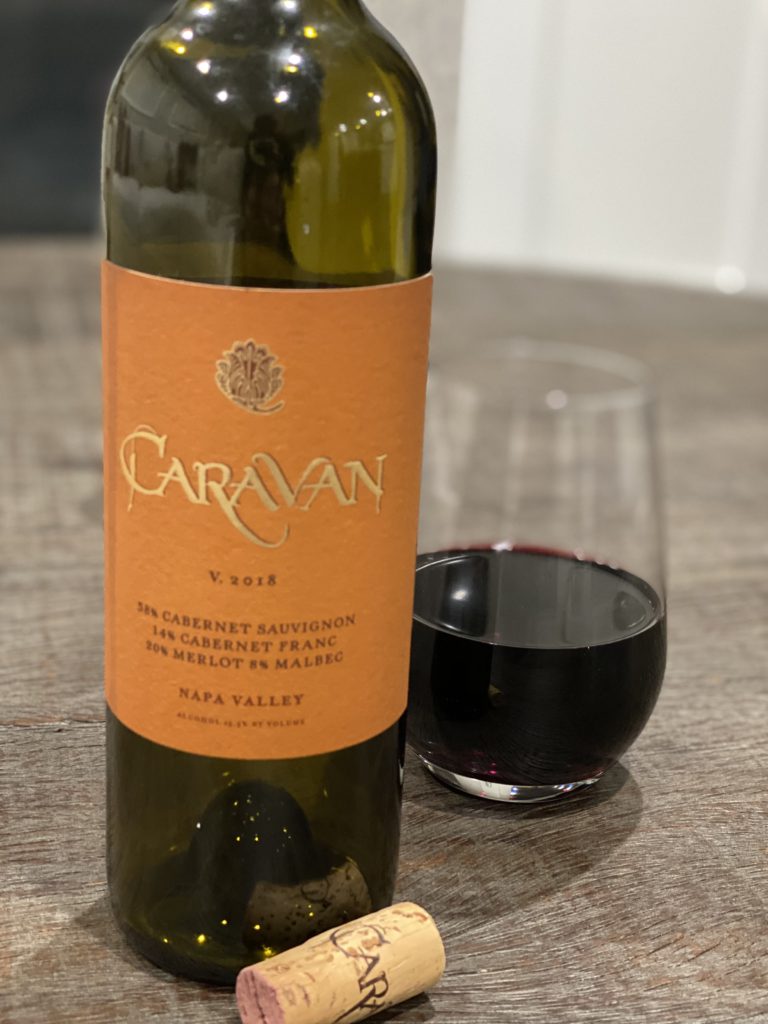 Yet, what I really loved about Caravan, was how complex and bold it was, yet it was incredibly smooth. Some bold wines are a little aggressive on the way down, this one was not. Give it time to open up and Caravan will be a crowd pleaser.
But how does it taste?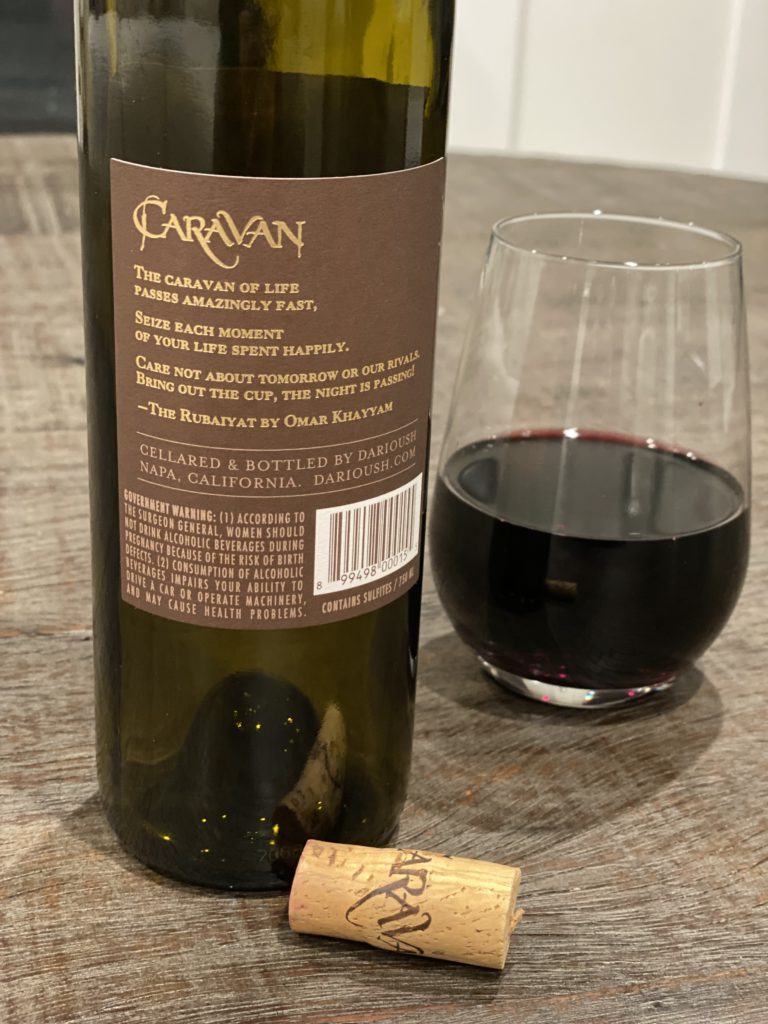 Do yourself a favor and pour the bottle of Caravan into a decanter and let it open up. I let it open up for about 45 mins. Lets be honest, I am not formally educated on wine so I am not sure what the exact allowed time should be. I just go by what taste better to me. This wine had a huge difference from the time I tried it right when I opened the bottle, to when I let it sit while I made dinner. After I allowed the wine to decanter I could really enjoy the unique flavors of fig, plum, blackberry, slight spices, and a hint of chocolate, leaving a long silky taste in my mouth.