UNDER $70 Velvet and soft, yet traces of spice, this wine is a must try if you like something nice!
What I love about the wine
WOW! This wine is great with read meat, or a hearty Italian meal, or even just an array of cheeses. It's velvet finish is simply one of the most enjoyable glasses of wines I have had.
I recently went on an Italian Brunello kick. For some reason friends and family members have just been bringing over Brunello's and I have found myself really enjoying them. So I decided to jump in and try a few that were a little more on the pricy side. There are several Brunello's I have blogged about that you can get for a great price and they are fantastic and will really get compliments at any dinner party. But this wine won't get you a "Wow! This is really good!" But it will get you a "Whoa! This wine is excellent! What is it?"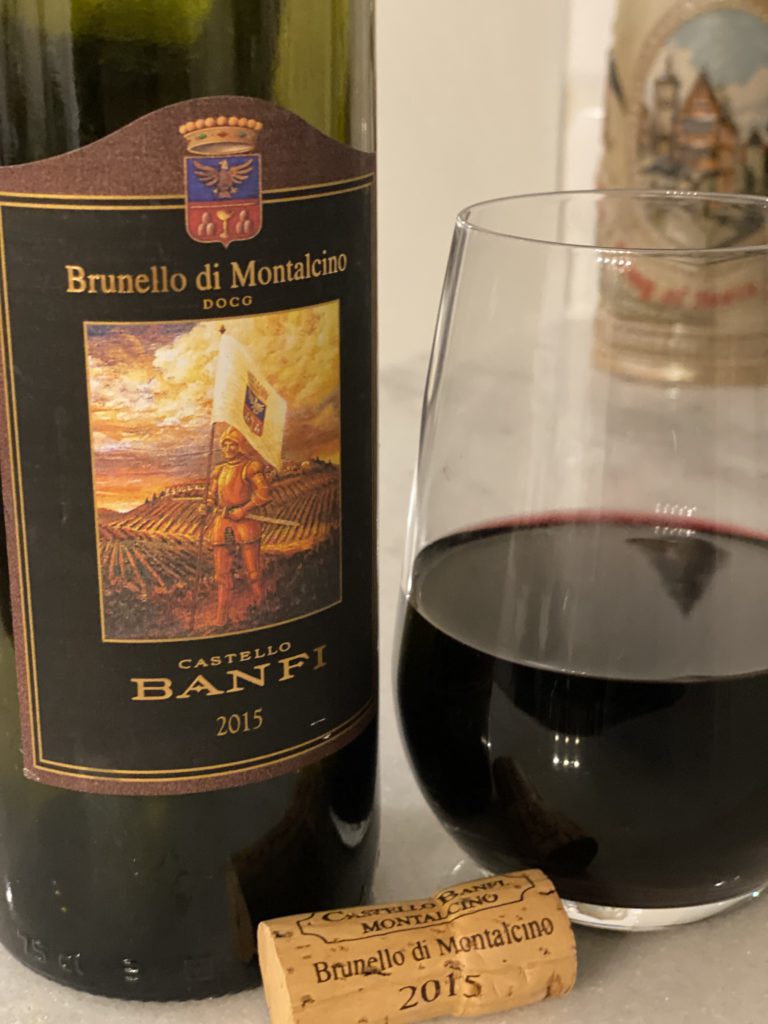 But how does it taste?
Its a Castello Banfi Brunello di Montalcino, is what it is. It's ruby red with garnet-colored reflections, paired with its full bodied clean and pristine aromas and taste is everything you want in a red wine. Made from Sangiovese grapes, in small batches this wine can get a little pricy, about $65-$70, but it is worth the price.