UNDER $20 If you love intense flavors and dry this is your bottle!
What I love about the wine
This was my first time trying an Amarone. I've always just leaned towards a Barolo, but that is my comfort zone and my palate automatically leaning towards something I know it would like. I was pleasantly surprise.
When I say intense flavor, I mean intense flavor. A flavor that is actually stronger than the it's smell. That was what took me by surprise.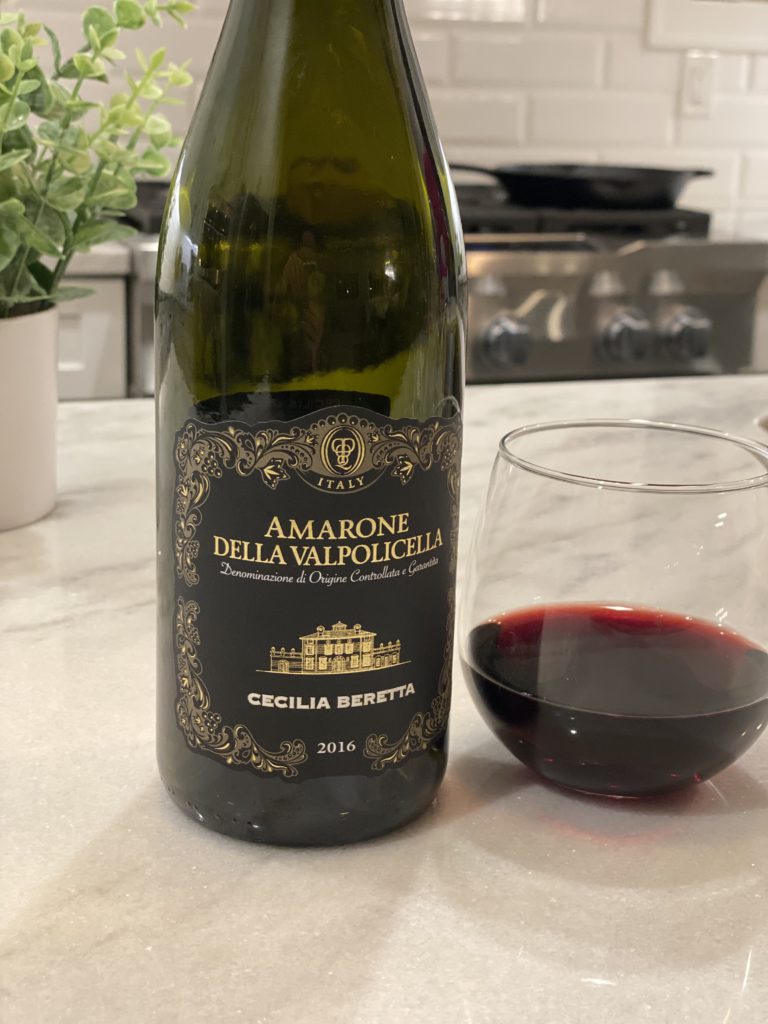 Cecilia Beretta is not super rich or heavy in body, but you will taste the berries and a slight hint of vanilla. It's a warm wine with a nice long finish.
I enjoyed it with a heavy dish of pasta and it was perfect. I am now intrigued to try a bottle of a more pricy Amarone.
This particular bottle you can find at Trader Joes for 20 bucks!