Salmon is always a quick, light and healthy go to meal for many. It's also an easy fish to get creative with. This is a great lunch idea that will leave you satisfied, yet not feeling overly full. Happy cooking!
INGREDIENTS FOR SAUCE
1/3 cup maple syrup
3 tb soy sauce
2 cloves garlic
Some ginger (3 tsp – 1 tb ish)
Cayenne Pepper (Just a dash or two)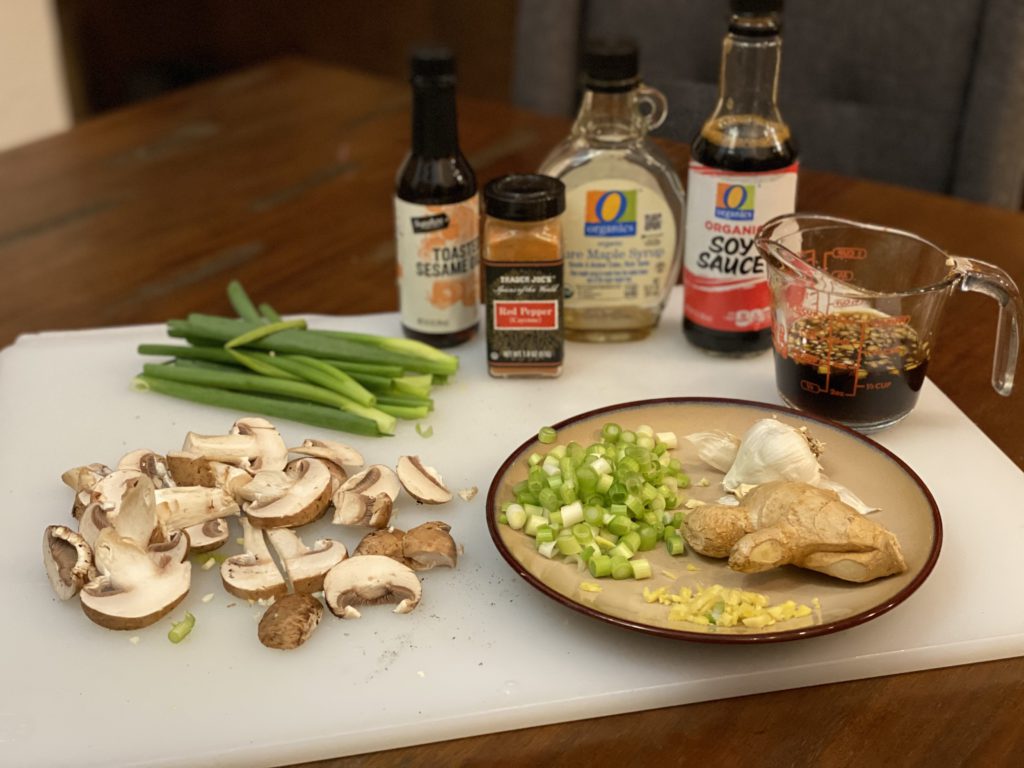 INGREDIENTS FOR DISH
Salmon
Mushrooms sliced
Broccoli heads
Cauliflower rice
Green onions (about 3-4 onions just to ganish)
Cooking Directions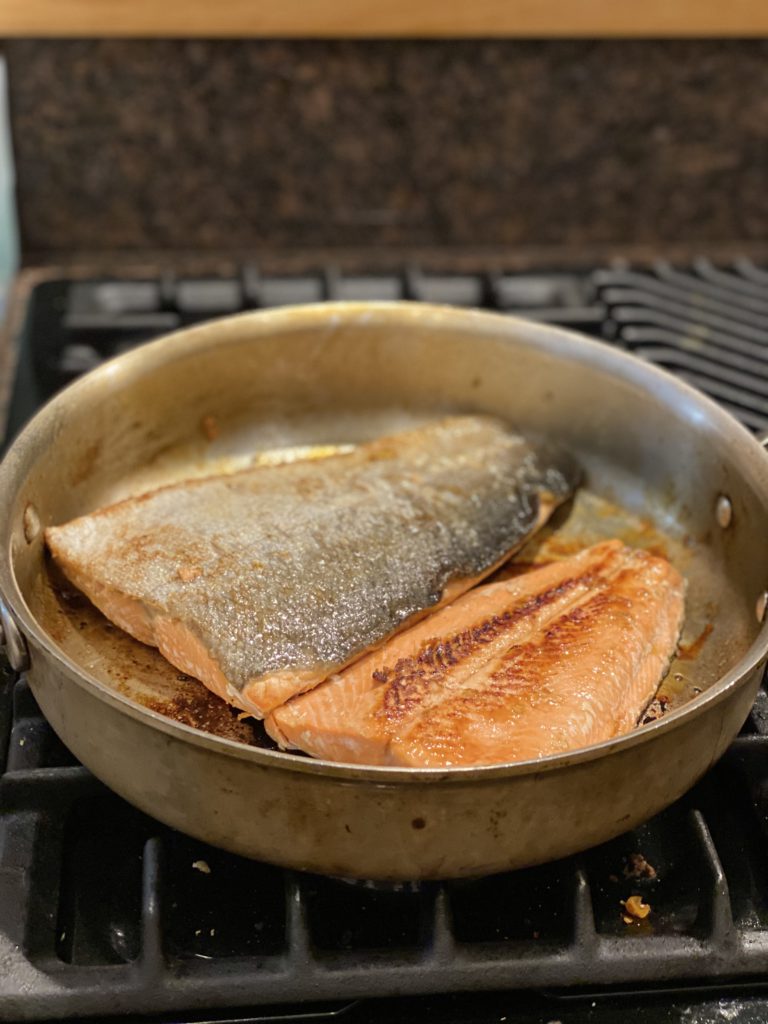 1. In a bowl bring all your sauce ingredients together and stir.
2. Brush salmon with Maple-Soy sauce.
3. Pan fry salmon in part sesame oil part avocado oil.
4. In a separate pot filled with water, bring water to boil and blanch broccoli for 3 minutes and remove from water.
5. In a separate pan add avocado oil and stir fry mushrooms until soft.
6. In another pan pour in your bag of cauliflower rice and follow cooking directions.
7. In a bowl service your bed of cauliflower rice. Then add mushrooms to one side and broccoli on the other.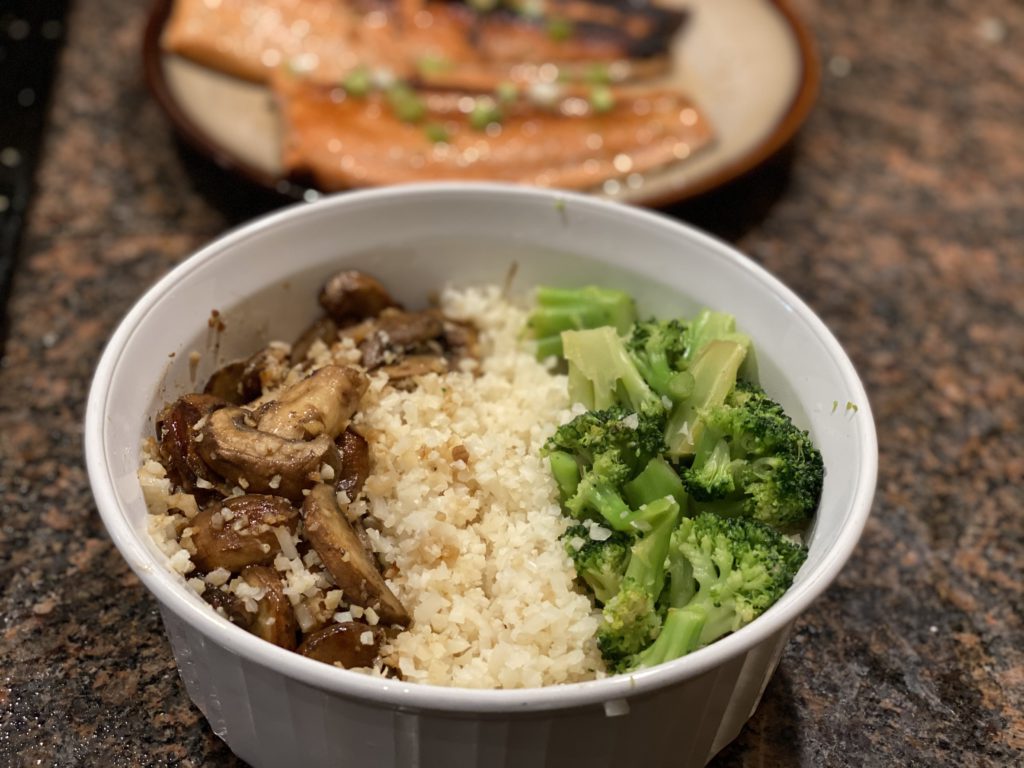 8. Place cooked salmon in the middle of your bowl and sprinkle a few scallions on top.
9. Grab a fork and enjoy!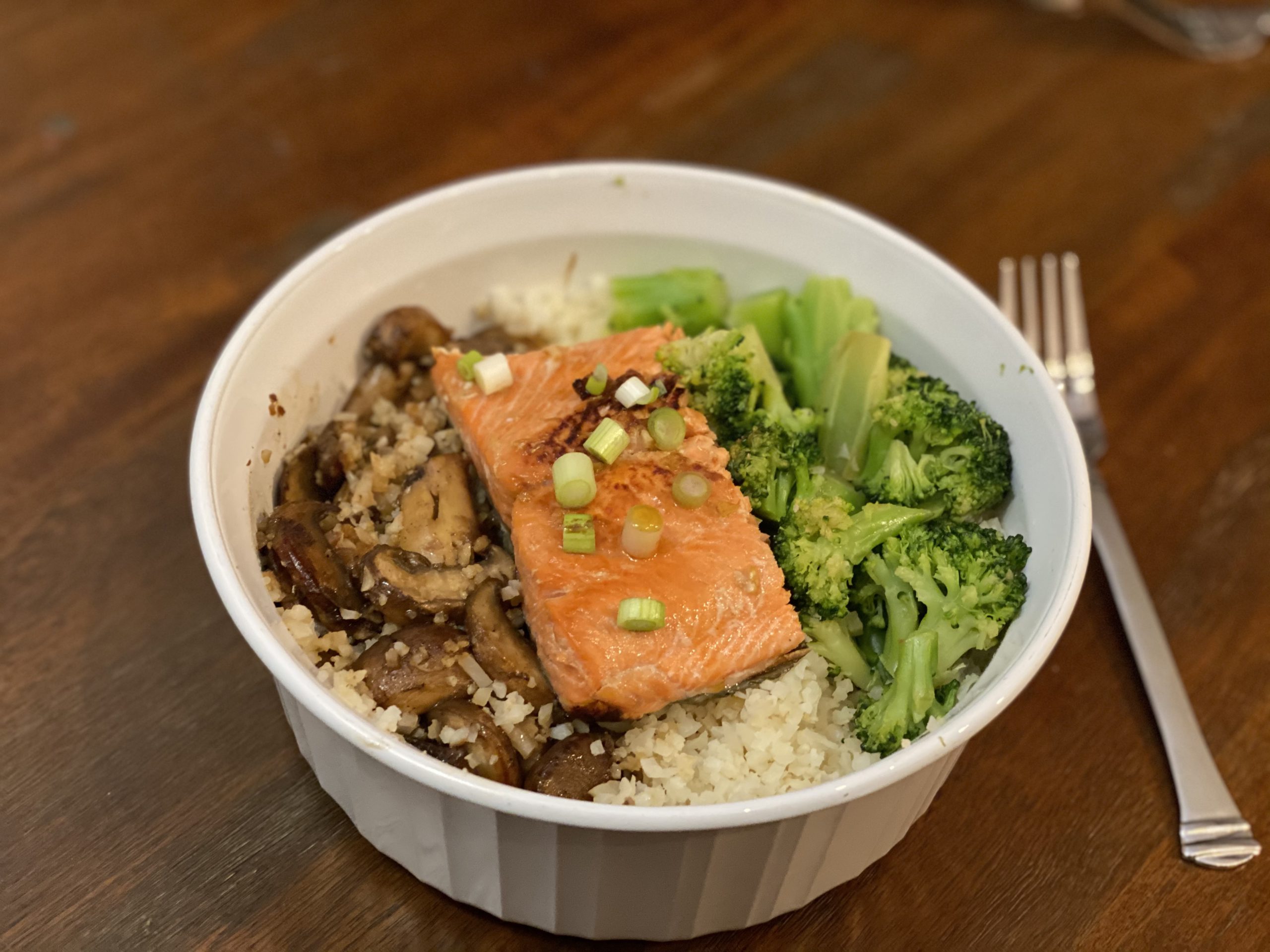 RECENT POSTS