There are several ways to make this savory dish. My favorite is Mexican style. It's a slam dunk every time in my household! Please don't judge my rice, yes it was from out a bag. That's why it looks a little like pasta. I had a bunch of starving family members so it was quick rice for us. It was still delicious. I will make a Spanish rice post soon.
INGREDIENTS
1 lb ground beef
½cup onion, diced
1 green bell pepper, diced
1 red bell pepper, dice *optional
1 cup corn *optional
2 cups potato, peeled and diced
4 cloves garlic, minced
8 ounces tomato sauce*
1½cup beef broth
1tsp salt
¼tsp ground black pepper
1tsp ground cumin
1tsp ground coriander
1 bay leaf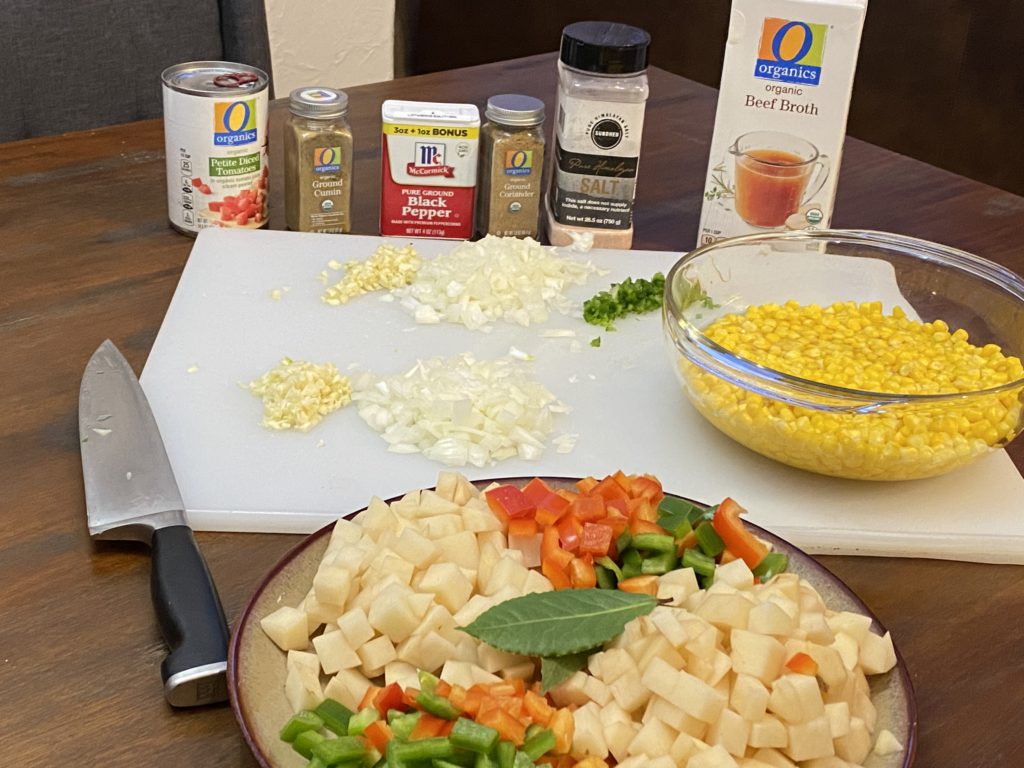 Heat a large skillet over medium heat, add ground beef. Cook over medium heat while breaking up the meat. Cook until mostly browned, drain grease and return to heat.
Add in diced onion, green bell pepper, red pepper, corn and potatoes. Continue to cook over medium heat until onion and peppers are softened. Add garlic and cook an additional 30 seconds.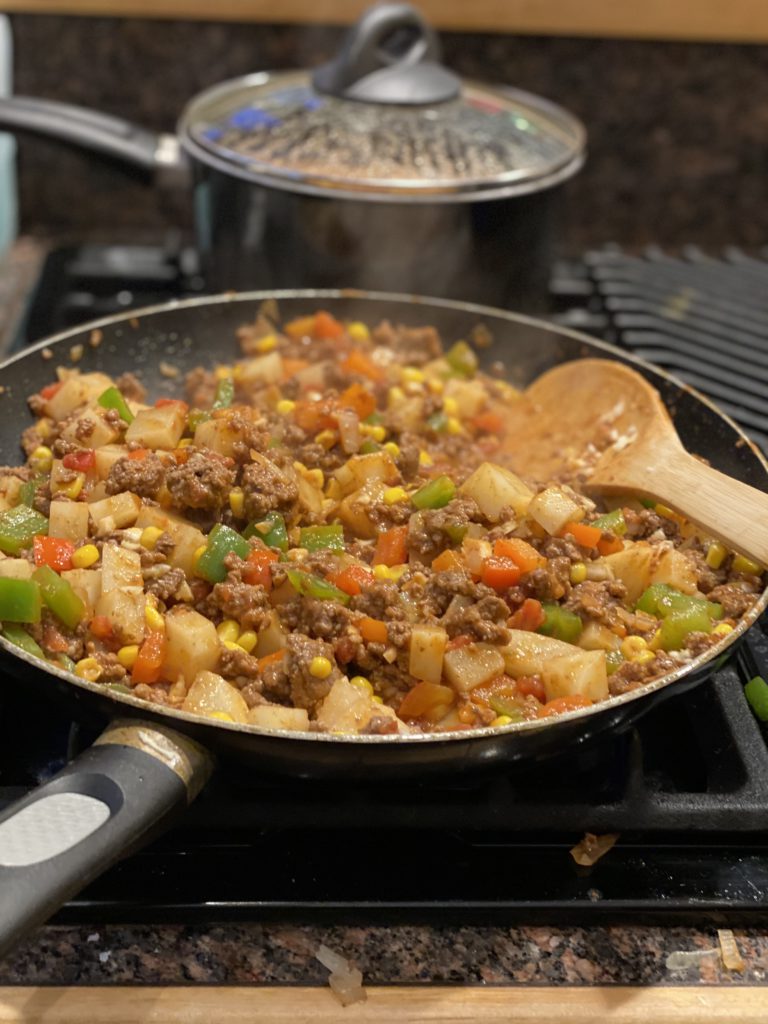 3. Pour in tomato sauce and beef broth. Add in seasonings: salt, pepper, cumin, and coriander. Stir to combine. Add bay leaf.
4. Bring mixture to a simmer, cover and let cook for 10 minutes.
5. Remove lid, stir, and continue cooking with the lid off for an additional 10 minutes or until potatoes are softened and most of the liquid is gone.
6. Serve with a warm flour or corn tortilla, and garnish with a few slices of avocado. Enjoy!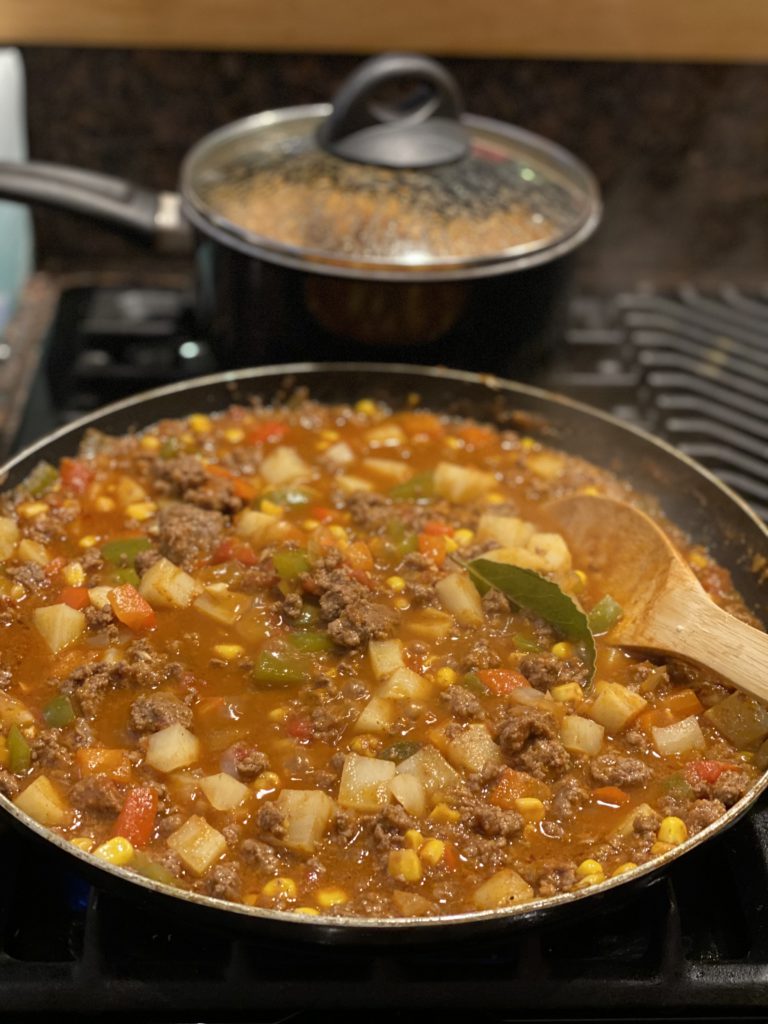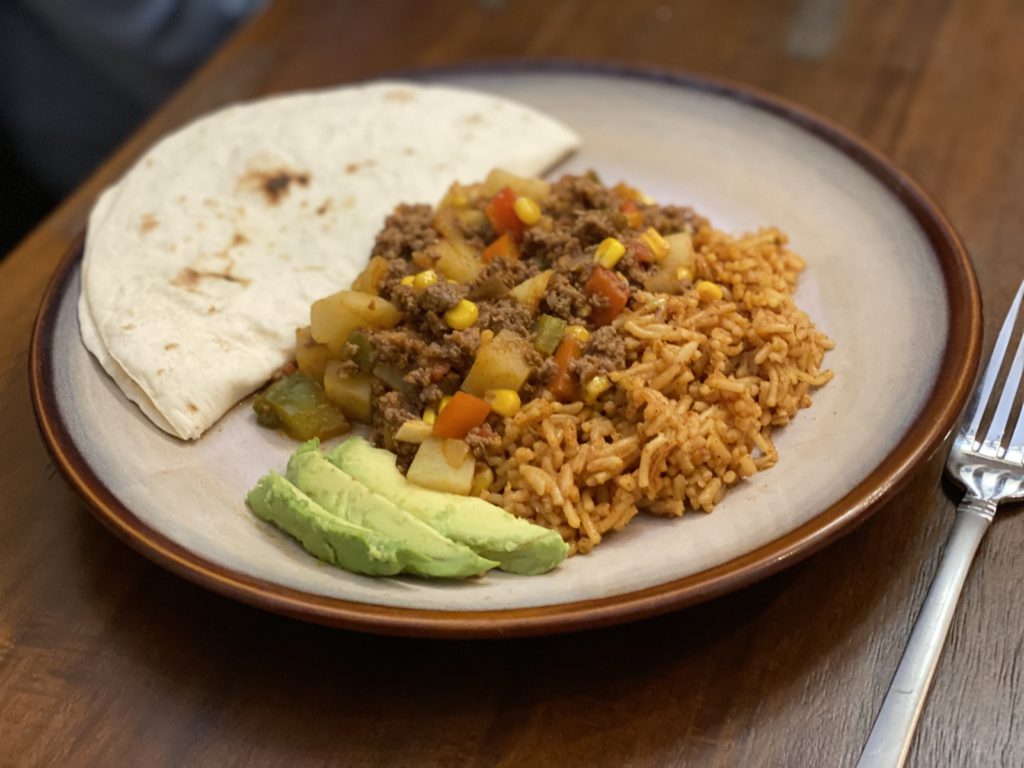 Recent Posts